EliSpot Reader and Automated Microscope combined
The scope of AID GmbH products are immunology and diagnostics of infectious diseases, and include automatable solutions for applications in molecular biology, microbiology, virology and cell biology.
The AID multiSpot fulfills probably all needs in a modern immunology lab. Equipped with a combined EliSpot/FluoroSpot module for counting and interpreting enzymatic as well as fluorescent EliSpot assays this device also comes with an automated microscope. This unit is provided with 4x, 10x and 20x software controlled objectives, allowing for a simple switch between different magnifications.
The stage handles 96- and 384-well plates, up to 4 conventional slides or classical Terasaki plates. The software is adapted to FluoroSpot/EliSpot assays, HEp-2 screening, Cell Counting, HLAscreening and many more applications.
Key Features of the AID multiSpot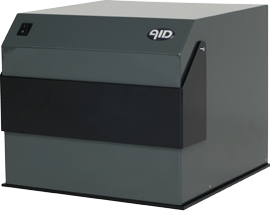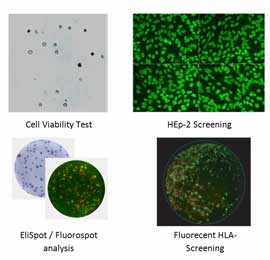 EliSpot, FluoroSpot, Cell Viability Tests, HLA-screening, HEp-2 screening, other applications on request
Digital firewire camera, 5 and 2 megapixels, color, optimized for fluorescence imaging
LED ring illumination, two XBO light sources, 3&1 filter wheel, 4x, 10x and 20x objectives on a software controlled objective changer (other objectives on request)
3 narrow-band hard coated fluorescent filters on board; FITC, Cy3 and Cy5. Others on request
Optimized for 1-, 2- and 3-color fluorescent analysis
Controlled by a high-end PC; QHD, 27", 16:9 monitor
Max. 750 mA @ 24 V DC
CE marked
Manuals, videos and interactive help files included
If you'd like to know more about the AID multiSpot reader system, and its application in your industry or field of research.