ALVTechnologies Philippines Incorporated proudly introduces the new Porometer brand!
Porometer unveils its new visual identity, a fresh logo, and a brand statement that summarizes who they are and what they stand for. This new identity reflects their mission and ambitions to set the bar high in the world of porometry.
To make recommending the right porometer even easier, some changes in the names of our instruments have been made. The naming of the instruments changed, but the performance and superior technical specifications remain unchanged.
In short:
The POROLUX™ pressure scan series (POROLUX™ 100 – 200 – 500) will be renamed to POROLUX™ Cito L, Cito M and Cito. The POROLUX™ Cito stands for fast, reliable, and repeatable measurement results.
For the POROLIQ™ 1000, we are simply dropping the 1000, so the instrument names will change to POROLIQ™ ML and POROLIQ™ AQ.
The first bubble point tester – the POROLUX™ 50, becomes POROLUX™ BP.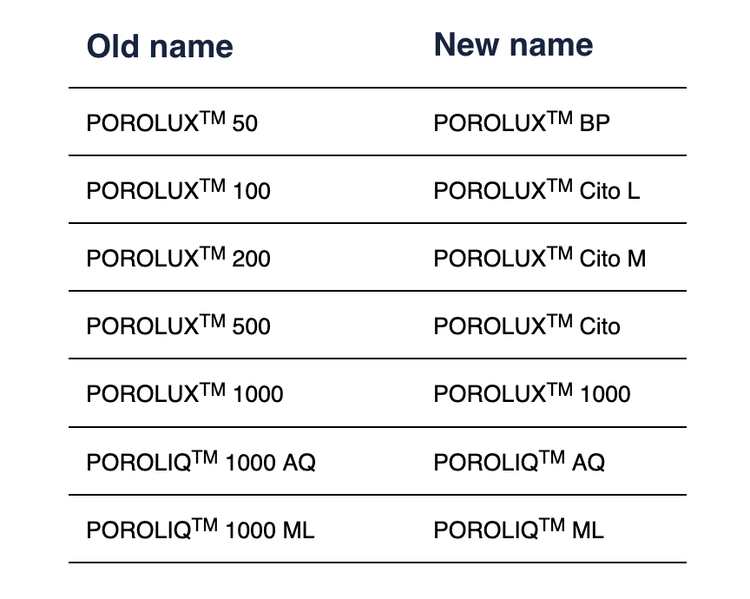 With the new logo and visual identity that reflect the spirit of the brand and its ambitions, Porometer is ready for the future of porometry. Many challenges, in which filtration and separation media play an important role, still await us.
ALVTechnologies team, along with our manufacturer, Porometer, is ready to assist in overcoming these challenges.