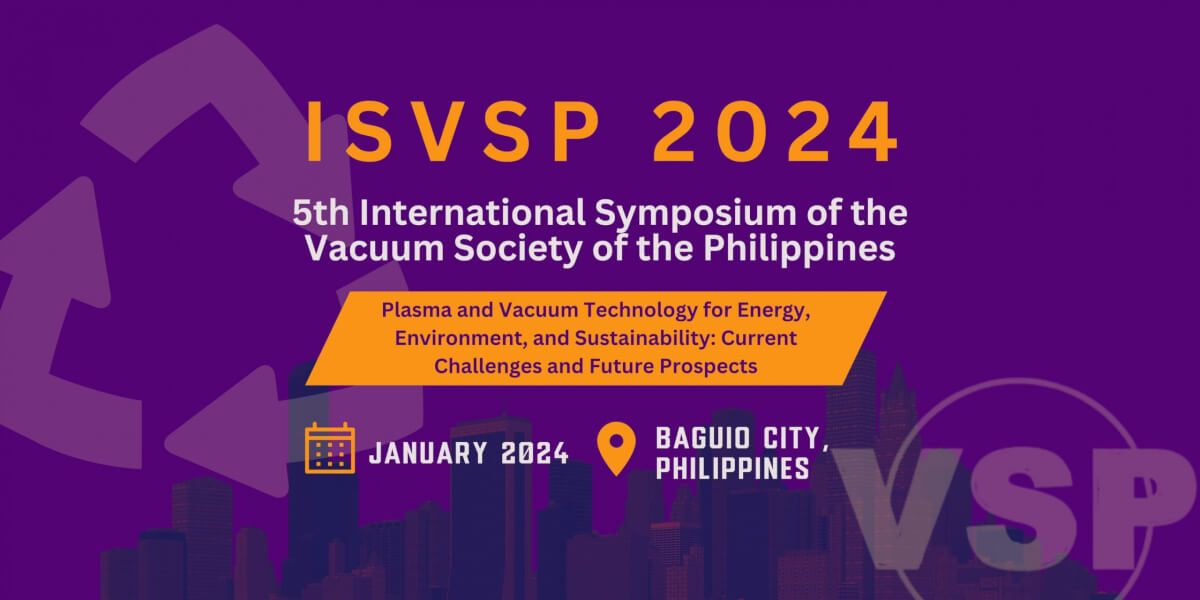 ALVTechnologies Philippines Incorporated together with our manufacturer, Kurt J. Lesker, is proud to support the upcoming 5th International Symposium of the Vacuum Society of the Philippines on January 17 to 19, 2024 in Baguio City.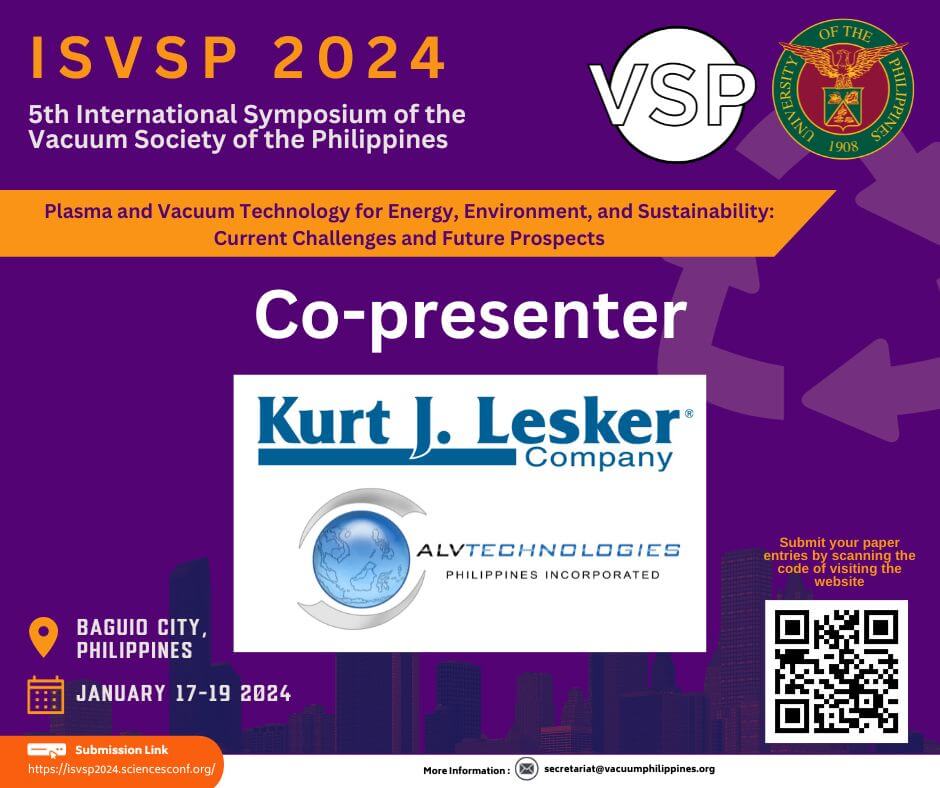 This year, the theme of the conference is "
Plasma and Vacuum Technology for Energy, Environment, and Sustainability: Current Challenges and Future Prospects
." The conference will gather local and international scientists, professors, students, and industry partners and will consist of talks related to fields of plasma and vacuum science and technology, and allied fields.
Visit ALVTechnologies and Kurt J. Lesker booths for additional information about products and to discover more about our vacuum, plasma, and research portfolio.
See you at the conference!