ALVTechnologies Philippines Incorporated, together with Oxford Instruments Pte Ltd., is proud to support the upcoming Energy-X 2023: Advanced Energy Storage and Conversion Technologies International Workshop and Symposium on November 27 to December 1, 2023 at Tagaytay City, Philippines.
The five-day program of the event features educational sessions, technical talks, and chances to connect with fellow professionals. The topics of the workshop and symposium include: Materials and Chemistry, Cell and Stack Designs, Computational Models and Methods, Batteries, Fuel Cells, Electrolyzers, and Energy Systems.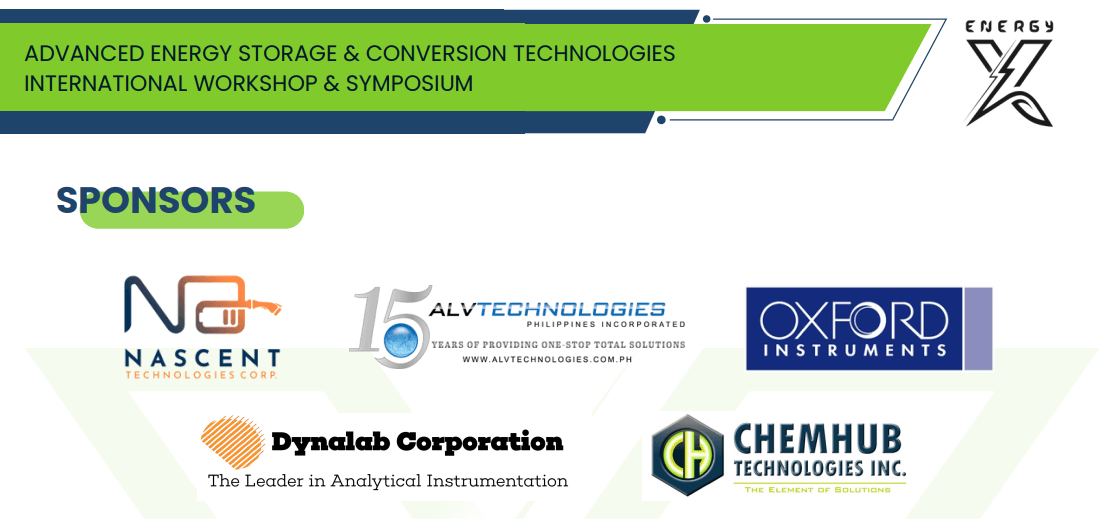 Mr. Simon Fong, Territory Sales Manager of Oxford Instruments Pte Ltd., will give a talk entitled "Unveiling The Full Potential of Atomic Force Microscope (AFM) in Battery Research Applications" on November 30, 2023.
The talk will begin with a brief introduction on the basics of batteries and their engineering goals followed by examples of how the Atomic Force Microscope (AFM) can be used for advanced operando and in-situ measurements to aid in battery optimization.