ALVTechnologies Philippines Incorporated is proud to support the upcoming 37th Philippine Chemistry Congress on July 26 to 28, 2023 at SMX Convention Center, Bacolod City, Negros Occidental.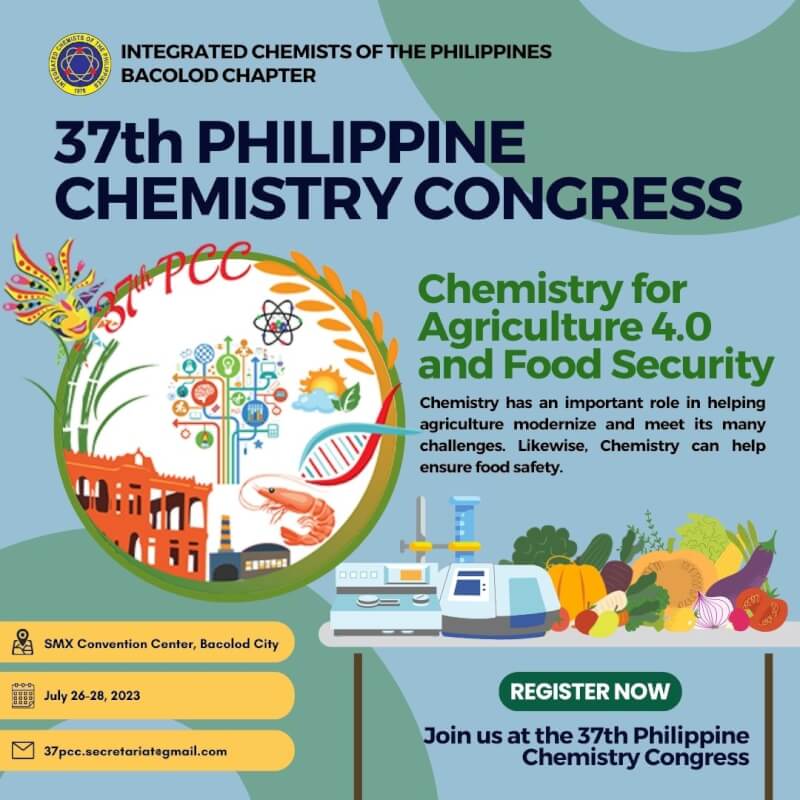 With this year's theme "Chemistry for Agriculture 4.0 and Food Security", the Philippine Chemistry Congress aims to highlight the various challenges that the Philippine agricultural industry is facing and the contributions that chemistry can make.
Visit us at BOOTH No. 4 for product demonstration, product information, and to learn more about our analytical chemistry and research portfolio.
 Join us in Meeting Room 1/2 on the second day of the Congress from 2:30 to 3:00 PM for a product presentation of our Biologic Potentiostat/Galvanostat.
Click the link for more information on the 37th Philippine Chemistry Congress: https://37pcc.icp.org.ph/.
See you at the Congress!