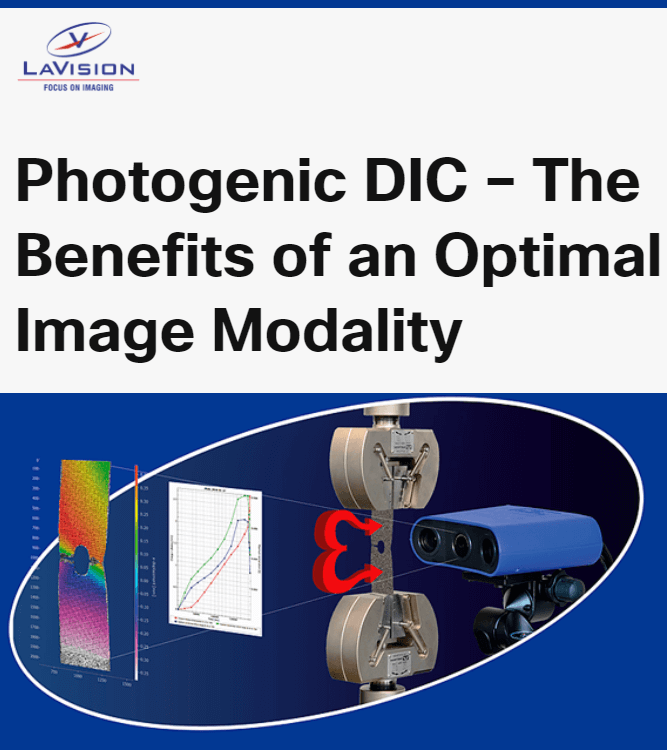 ALVTechnologies Philippines Incorporated, together with our manufacturer LaVision, would like to invite you to join our webinar on the topic of "Photogenic DIC – The Benefits of an Optimal Image Modality" on March 21, 2023 at 10:00 PM (Philippine time).
Digital Image Correlation (DIC) is an image based technique typically used to measure the deformation and strain of object surfaces during loading. 
A photogenic object is one that consistently provides high quality image characteristics through the production of its own light emission (i.e. luminescence subcategories of fluorescence, phosphorescence, etc.).
The DIC community has not yet fully appreciated these and numerous other benefits offered by photogenic patterning.
In this webinar, Dr. Richard Prevost, Senior Research Engineer of LaVision, will discuss the principle characteristics of photogenic DIC, required hardware, and a range of application examples.
To register, click the following link: Webinar Registration
We hope to see you online!