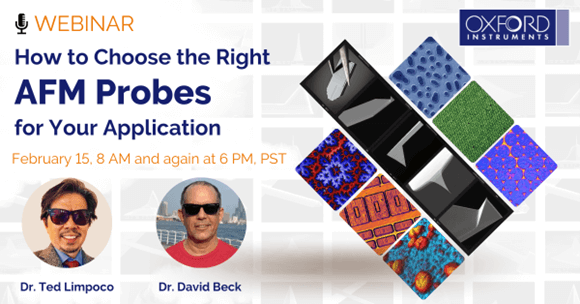 ALVTechnologies Philippines Incorporated, together with our manufacturer from Asylum Research Oxford Instruments, would like to invite you to join our webinar on the topic of How to Choose the Right AFM Probes for Your Application on February 16, 2023 at 12:00 – 1:00 AM (Philippine Time).
AFM probes come in a multitude of shapes, sizes, and materials. And using a probe unsuited for your work can result in sample contamination, sample damage, and hours of unproductive work.
Benefit from the experience of Asylum Research AFM Applications Team to learn how to choose the best AFM probe for your application.
Speakers Dr. Ted Limpoco and Dr. David Beck will cover:
Probe basics and key parameters
Application and parametric probe selection strategies
Best practices for probe handling and storage
Online tools to aid in probe selection