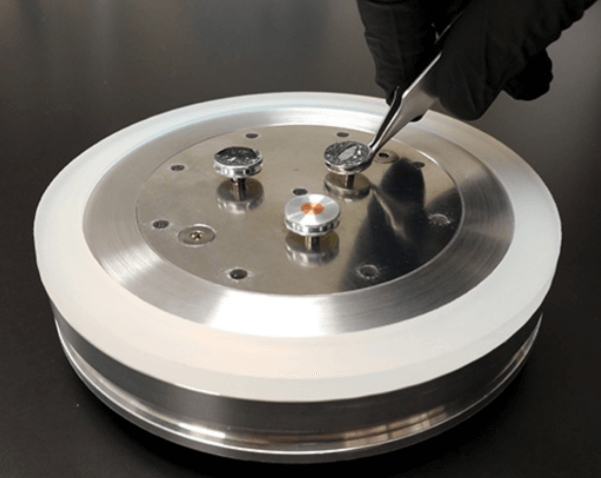 STANDARD SAMPLE PREPARATION STATION
The LUXOR standard sample preparation station is delivered as a standard accessory with every LUXORAu or LUXORPt metal coater.
It can simultaneously hold up to 7 x Ø 12.5 mm or 3 x Ø 25 mm stubs for metal coating. It is an easily accessible sample preparation table with 3 elastomer feet that also acts as the lid for the coating reactor.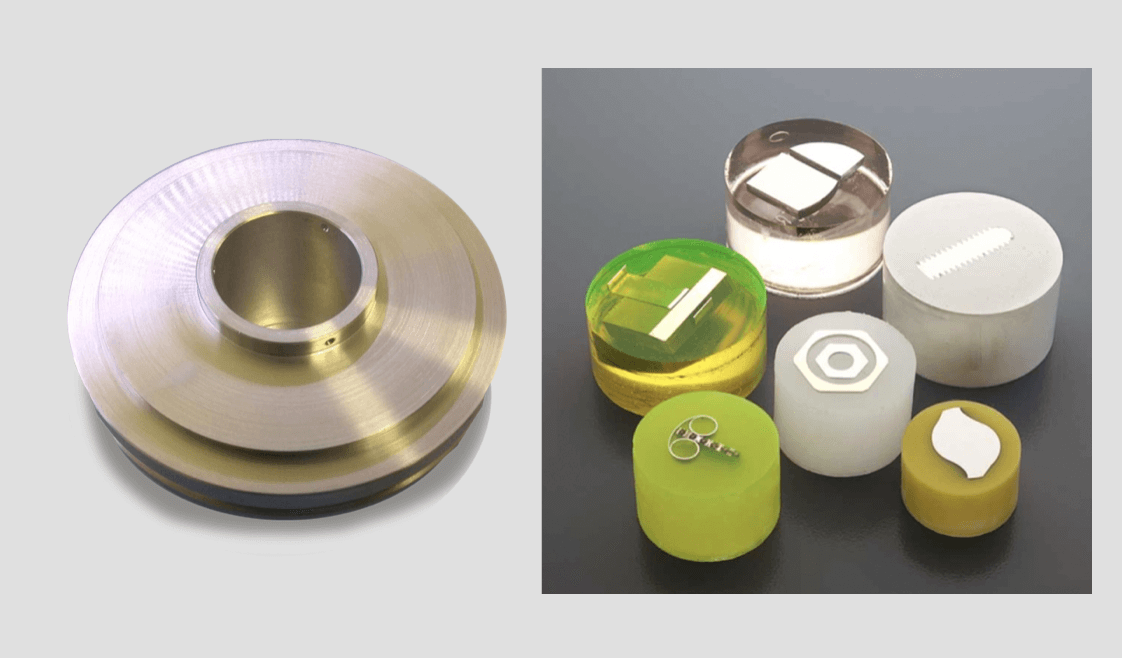 SAMPLE HOLDER FOR MOUNTED/EMBEDDED SAMPLES
The LUXOR sample holder for mounted/embedded samples can hold all types of samples that are mounted or embedded into resins with diameter ranging from 25 mm to 40 mm and height from 10 mm to 50 mm.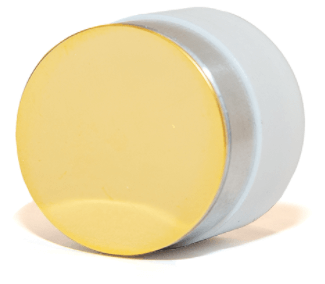 LUXOR GOLD TARGET
Gold target Ø 30 mm, thickness 100 µm (99,999% purity) for use with both LUXORAu and LUXORPt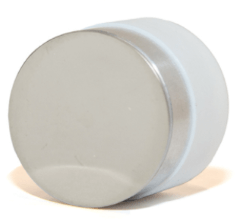 LUXOR PLATINUM TARGET
Platinum target Ø 30 mm, thickness 100 µm (99,999% purity) for use with LUXORPt