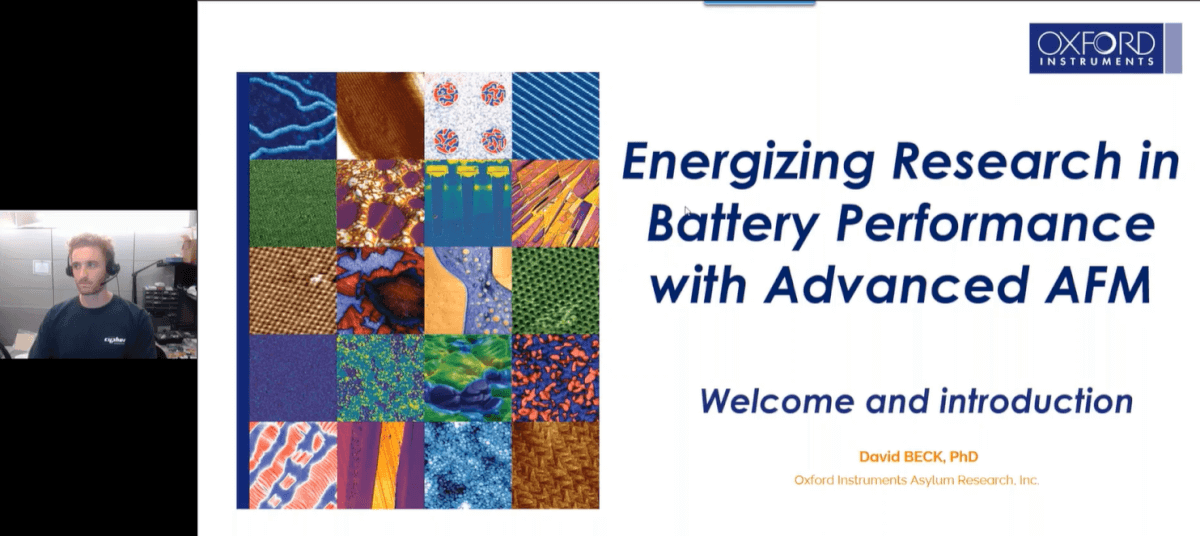 ALVTechnologies Philippines Incorporated supported the webinar "Energizing Research in Battery Performance with Advanced AFM" presented by Dr. Nate Kirchhofer last September 9, 2021. 
The participants of the webinar are AFM users and researchers within South East Asia Region who are interested in battery applications and characterizations.
Discussion revolved around how AFM is a great tool for characterization of battery components and materials. AFM helps to obtain critical nanoscale insights into roughness, morphology, molecular ordering and therefore charge transfer  and battery operations. Recent case studies of in-situ and operando measurements on cathode, anode, separator, and other battery components were highlighted as well. AFM are compatible with glovebox environments for sensitive chemistries.
We would like to thank everyone who attended the event, and for more information on how AFM can help with your battery and renewable energy research, please do not hesitate to contact us here at ALVTechnologies Philippines Incorporated.
See you again on our next webinar!