ALVTechnologies Philippines Incorporated is proud to support the iMEET 2020 of the Institute of Materials Engineers of the Philippines (IMEP) for their upcoming iMEET 2020 on December 4, 2020.
 iMEET 2020 will showcase innovative Materials technologies pioneered here in the Philippines to effectively respond to the COVID-19 pandemic.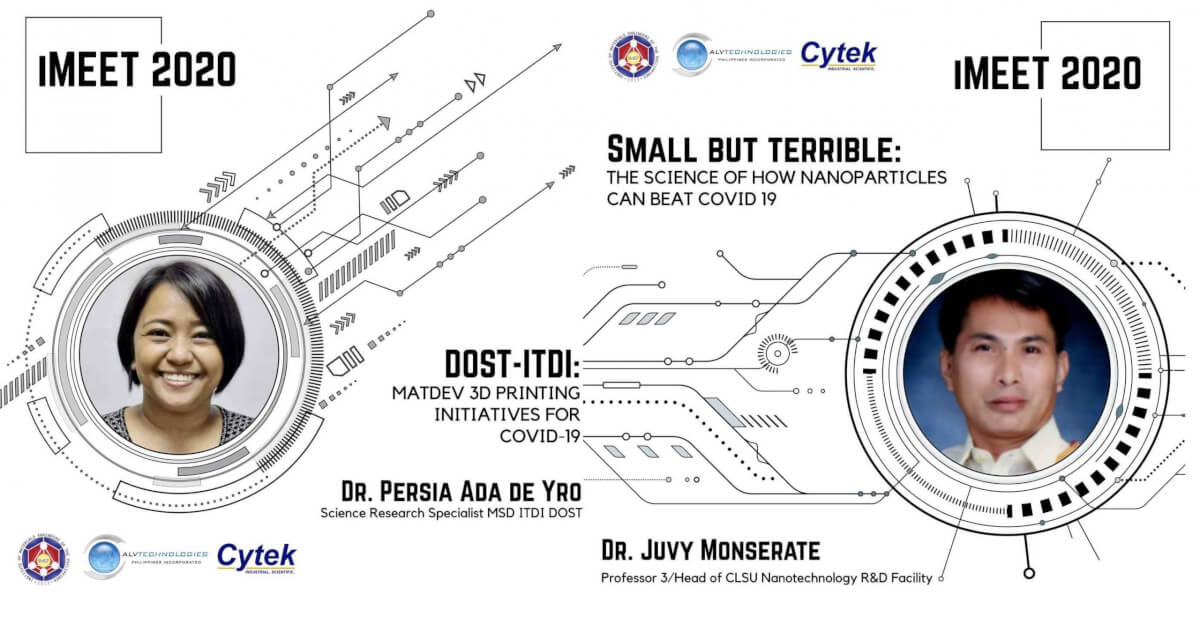 Speakers Dr. Persia Ada De Yro (DOST ITDI) and Dr. Juvy Monserate (CLSU Nanotechnology RnD facility) will be presenting various initiatives relating to COVID 19 research. To register please click on the link below:
https://bit.ly/Register_to_iMeet2020
We hope to see everyone online!