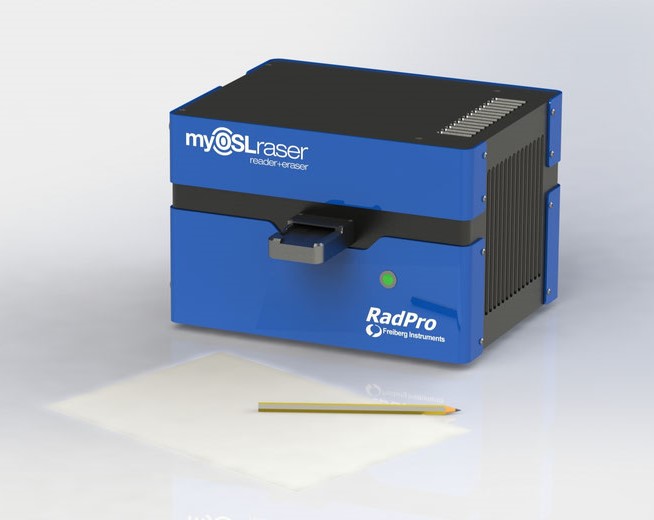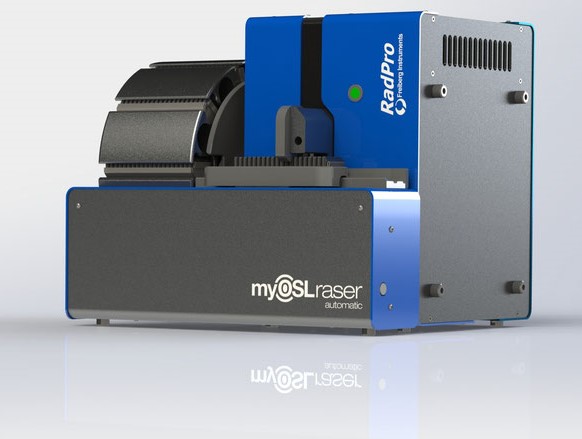 myOSLraser
myOSLraser -most advanced OSL system for personal dosimetry
The OSL reader myOSLraser (reader + eraser) is a manual device for evaluation of its single OSL dosimeter called "myOSL" dosimeters. Equipped with a feeder it automatically processes up to 200 OSL dosimeter per loading. The myOSLraser include also an erasing unit (4 LEDs) which also provides the capability of erasing the residual signal from the OSL detectors in the same device which can be activated or deactivated if a second readout is requested according to adjusted dose threshold.
automatic drawer for single OSL dosimeters

manual or automatic process of up to 200 OSL dosimeter

manual system upgradeable to automatic system at any time

fast OSL read outs (few seconds)

erasing function selectable according to the last dose measurement

easy operation

self check diagnostic

remote control (IP device)

no consumables like gas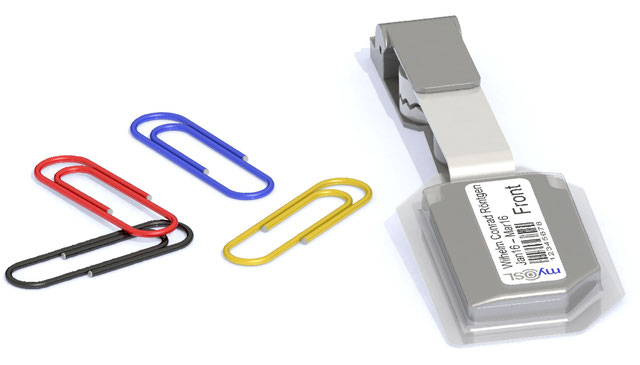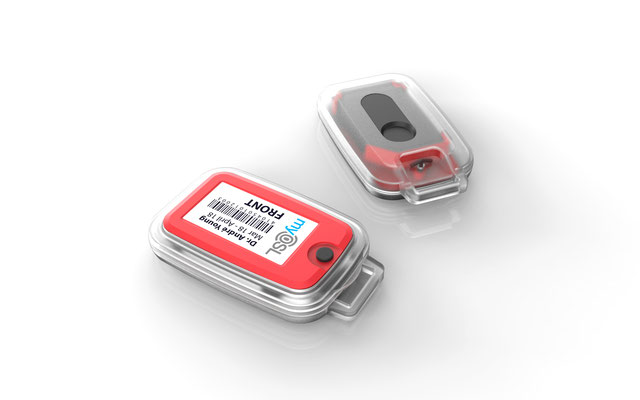 myOSL dosimeter
The myOSL dosimeter is probably the smallest OSL whole body dosimeter on the market. It contains two Beryllium Oxide detectors which are used for Hp(10)/deep dose and Hp(0.07)/skin dose. Beryllium Oxide (BeO) is a perfect OSL materials with high dosimetry characteristic. BeO is  tissue equivalent and therefore highly suitable for personal dosimetry.
The dosimeter contains 2 BeO detectors which provides accurate monitoring of X-rays/gamma rays of Hp(10) according to IEC-62387. The energy range will be from 16keV to several MeV. Each dosimeter has its own number and can be pre-calibrated from production site. The myOSL dosimeter can be read in the manual or automatic OSL reader called myOSLraser (reader + eraser).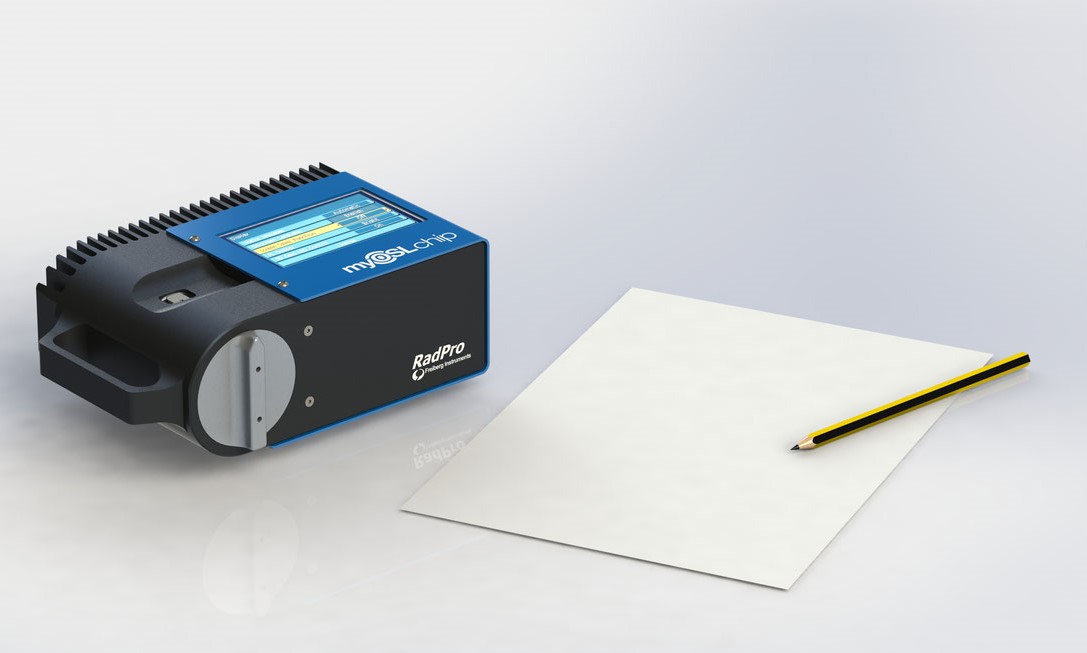 myOSLchip
in-vivo – patient dosimetry – quality control
myOSLchip is a handheld OSL reader which can be used to read and *erase its compatible dosimeters called myOSLchip dosimeter. The myOSLchip is equipped with a touch display which allows autonomously measurements without PC connection.
Internal Data Matrix scanner identifies the individual number of the myOSLchip dosimeters.
The dosimeters can be used for patient dosimetry, QC of radiation therapy treatment plans, research,…
*erase function only for small dose application. Erasing of High Dose signal recommended with our separate Eraser.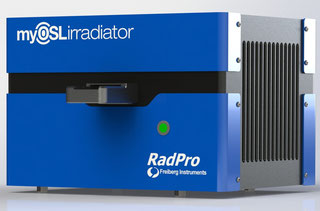 myOSLirradiator
myOSLirradiator  which contains a 90SR/90Y source for frequently QC or individual calibration of the myOSL dosimeter.
The myOSLirradiator will be software controlled and keeps the data of the exposure in the database of TLstudio which is also the sofwtare and database for the dose readings.
The exposure are done in movements and can be freely selected through in TLstudio.