Handheld radionuclide identification devices for a fast, accurate and reliable measurement.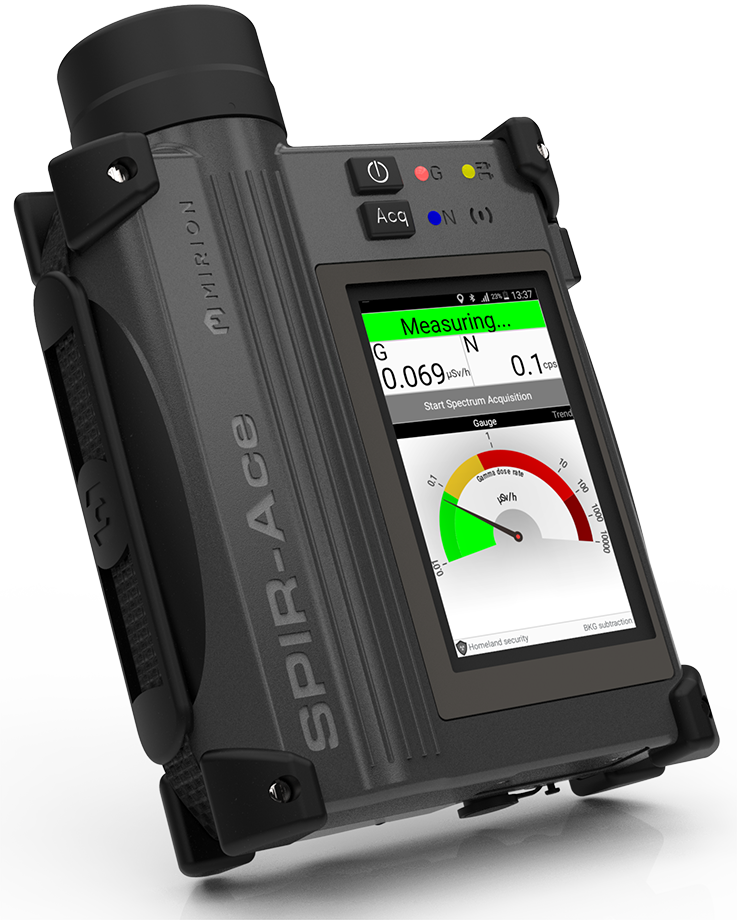 SPIR-ACE™
Radionuclide Identification Device (RID)
The SPIR-Ace unit is a versatile Radionuclide Identification Device (RID) addressing all applications requiring efficient detection and identification of radiological threats n security applications, including civil defense, border security and customs. The SPIR-Ace device can be used in law enforcement, emergency response and other critical infrastructure applications. It also provides accurate assessment of nuclear materials for power plants, safeguard inspection, forensic laboratories and OSI/CTBTO agents.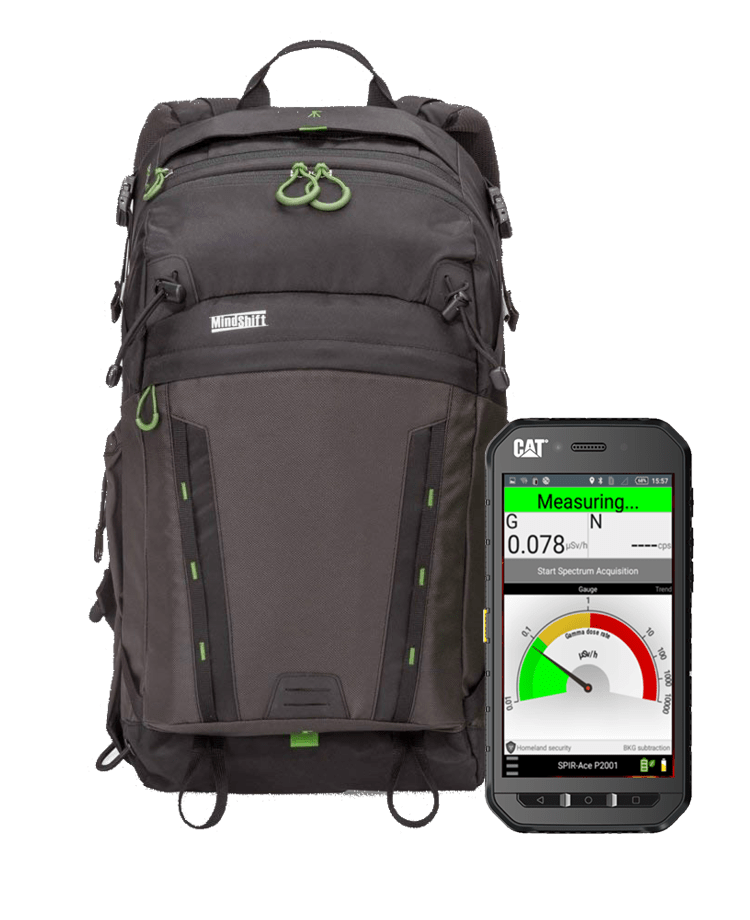 SPIR-PACK™
Human Portable Radiation Detection and Identification System
The SPIR-Pack system is a backpack device which provides discrete search and identification of radiological and nuclear materials. 
Mirion's SPIR-Pack system is ideal for all applications requiring the efficient detection and identification of radiological and nuclear threats. Of primary importance, these applications include the protection of large public events, as well as providing superb capabilities for radiological/nuclear interdiction.
The SPIR-Pack backpack is lightweight, comfortable to carry, and durable, with a long battery life for extended field operations. The SPIR-Pack system includes sensitive detectors that connect to a smartphone. 
HDS-101G/GN
Handheld Search and Isotope Identification Device
Handheld devices designed to search for and identify radioactive materials and to respond to radiological threats such as illicit trafficking and RDDs.
They are able to identify radionuclides and classify them as medical, industrial, naturally occuring radioactive materials (NORM) and special nuclear materials (SNM).
They can be used to detect, localize and characterize threats during radiological surveys or for secondary screening as perfect complement for installed radiation detection portals.
PDS-100GN-ID™
Spectroscopic Personal Radiation Detector (SPRD)
The same large detector as the PDS-100G™ detector, but with isotope identification capabilities.
The PDS-100G/ID and PDS-100GN/ID instruments are sensitive pocket-sized devices are designed to detect, locate, quantify and identify radioactive sources. They are able to discriminate between, Naturally Occuring Radioactive Material (NORM), main medical isotopes against industrial sources or Special Nuclear Materials on the spot. High sensitivity provides better spectra in a shorter time. Isotopes list is displayed and spectra are retained in memory for transfer and analysis on a computer.