Cameras for Intelligent Imaging
Intelligent imaging starts with an intelligent selection of the best possible camera to guarantee best imaging performance. Since different camera models can be distinguished by different advantages we test and qualify each new camera model with our extensive in-house knowledge and strict quality criteria to offer the best imaging solution for our customer's application.
Each camera system from LaVision includes our universal timing and synchronization unit PTU X, a dedicated PC and our high performance imaging software DaVis for image acquisition, processing, presentation and data storage.
DaVis controls more than 70 different cameras including high-speed and intensified models. LaVision is constantly implementing selected new models to provide state-of-the-art camera technology for our imaging systems.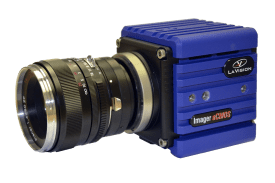 Cameras for PIV
LaVision's Imager camera family offers the widest range of PIV models in the market. No matter if highest priority is on spatial resolution, frame rate, sensitivity, inter-frame time or price there is always a best solution in our portfolio of state-of-the-art PIV cameras for your application.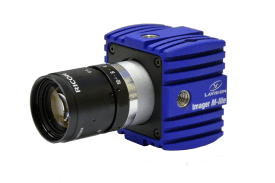 Cameras for DIC
LaVision is offering a wide range of cameras for strain and deformation analysis. Depending on your needs we offer high resolution and high frame rate cameras.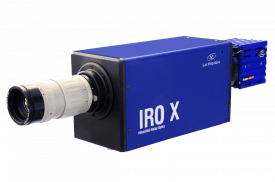 Intensified Cameras
For scalar laser imaging in gas flows in most cases intensified cameras are used. Image intensifiers amplify weak light signals up to single photon sensitivity, can detect UV-light and offer fast gating for short exposure times down to 3 ns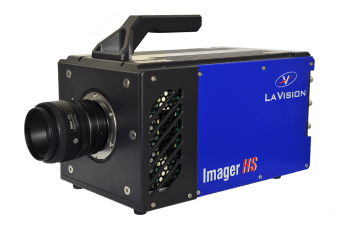 High-Speed Cameras
For imaging applications requiring higher frame rates CMOS cameras are the best choice. Modern sensor technology enables an ever increasing image recording speed with maximum frame rates up to 22 kHz for max sensor resolution or up to 600 kHz and more for reduced sensor resolution.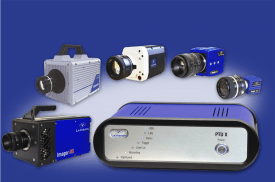 Programmable Timing Unit, PTU X
LaVision's universal synchronizer and timing unit PTU X is the hub of all intelligent imaging systems. It generates precise trigger pulses for cameras, lasers and other external devices under the control of DaVis.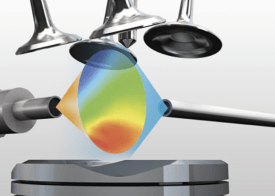 Endoscopes
Endoscopic (laser) imaging is commonly used for applications with limited optical access in gas turbines, IC-engines and industrial furnaces. LaVision provides a variety of endoscopes for visible and UV light applications, such as PIV, LIF and high speed flame visualization.