Solar Light offers a plethora of consumables for SPF and other testing requirements, including high quality Molded and Sandblasted PMMA Plates, Pre-Analyzed and Certified SPF and UVA Sunscreen Standards, Disposable Medical-Grade Pads, and long-life spare Xe Lamps for use with our state of the art Solar Simulators.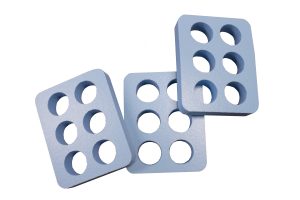 Disposable Hypoallergenic Pads for SPF Testing
Solar Light's Disposable Hypoallergenic pads for SPF testing are designed specifically for use with our Model 601 Multiport® SPF Testing Solar Simulator, allowing accurate, safe placement of the unit's 6 separate liquid light guides onto the subject's skin. The pads ensure that the guides can be placed in precisely the same spot, regardless of whether the subject moves.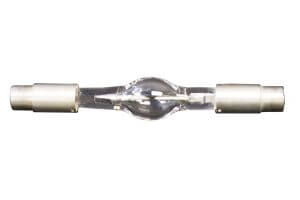 Ozone-Free Short Arc Xenon Lamps
We offer a variety of replacement Ozone-Free Short Arc Xenon Lamps designed to work with the current generation of Solar Light solar simulators. Their proprietary design ensures a high performance spectral output similar to the sun's, with an estimated 900-1000 hours of life.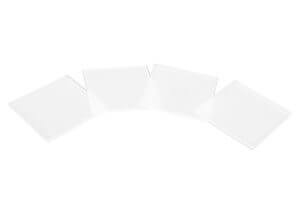 PMMA Plates
Solar Light's Sandblasted and Molded PMMA plates are of the highest quality in the industry, available in batch quantity at very low prices! Ra=5 micron surface per ISO. Sold in packages of 300 plates.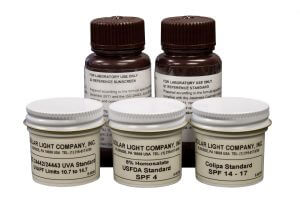 Pre-Analyzed and Certified SPF and UVA Sunscreen Standards
Solar Light Company offers a full selection of Pre-Analyzed Certified SPF UVA Sunscreen Standards for laboratory use including P2 Certified Formula, P3 High SPF Bayer Standard, P7 Low SPF Standard, S1 UVA Reference Standard, and S2 UVA Reference Standard. Each batch will include a Certificate of Analysis for Homosalate content, as well as a Certification that a clinical human SPF test has been performed on at least twenty subjects and that a relevant SPF has been achieved. Our batches have passed preservative challenge testing and have shown stable Homosalate content, microbiological integrity, and emulsion stability for at least one year