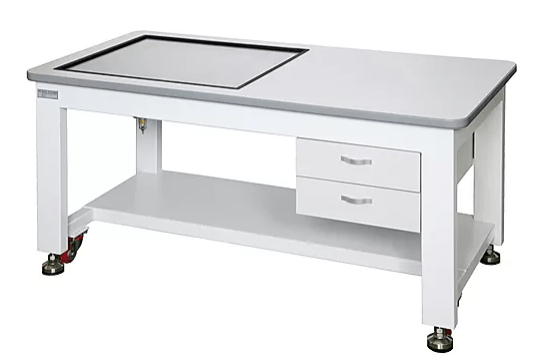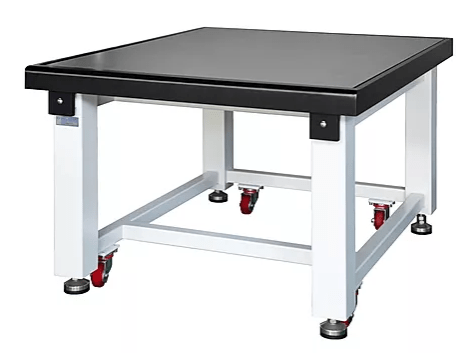 DVID-L  L
ab Workstation 
Workspace Type and Armrest Type
DVID-L series laboratory tables are extremely useful in physical, chemical and biological sciences laboratories seeking passive vibration control in their experimentation. This series is equipped with automatic leveling. When used along with ISO-S1 pneumatic vibration isolators, these laboratory tables provide outstanding vibration control in both vertical as well as horizontal directions.
In addition, these tables have an ergonomic design with open front and arm rests for increased efficiency and comfort in work environment. To meet a variety of purposes and requirements, customization of size and location of isolated platform and accessories like monitor stand, keyboard shelf, drawer unit, under shelf, sliding shelf and electric outlet are available.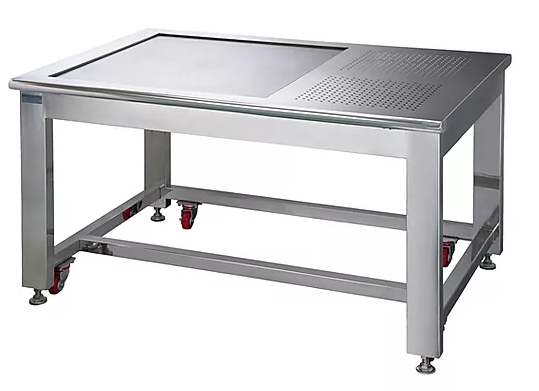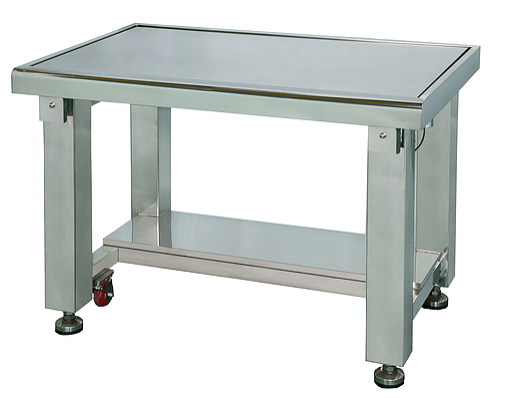 DVID-C Series 
Cleanroom Worksations
Workspace Type and Armrest Type
All stainless steel cleanroom workstations are high-performance anti-vibration tables. DVID-C is designed to provide maximum cleanroom compatibility and excellent vibration isolation from floor vibrations. 
 
Vibration isolated area is separate from workspace area where users can place their appliances or computers to research conveniently. Custom vibration isolated area and workspace area is available. (Workspace Type)
An armrest mounted on the edge of a top plate, allowing users to lean on and perform various experiments. The armrest type DVID-C is ergonomically designed with open front and armrest to improve efficiency and bring a comfort in the work environment.  (Armspace Type)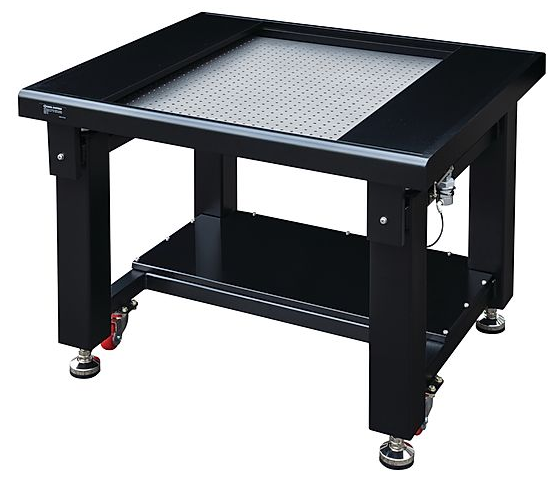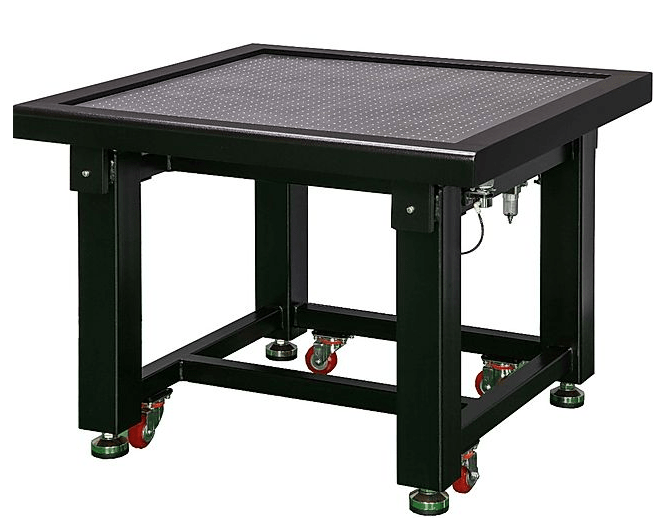 DVID-H 
Optical Workstation 
DAEIL's laboratory tables offer ideal workstations with outstanding vibration control for a variety of laboratory-based experiments within chemical, physical, biological and life science areas.
​

The honeycomb breadboards enable users to mount their equipment or optical components and  ISO-S1, the pneumatic vibration isolators provides the excellent vibration isolation performance in both vertical & horizontal directions.
Three-two leveling valves systems automatically maintain the table level.
We take ergonomics into consideration, an open-front design and arm rests not only enables the seated users to work comfortably but also increases productivity.
To meet a variety of customers' purposes and requirements, we offer a customization of all DVID-L Series and accessories: monitor stand, keyboard shelf, drawer unit, under shelf, sliding shelf, electric outlet.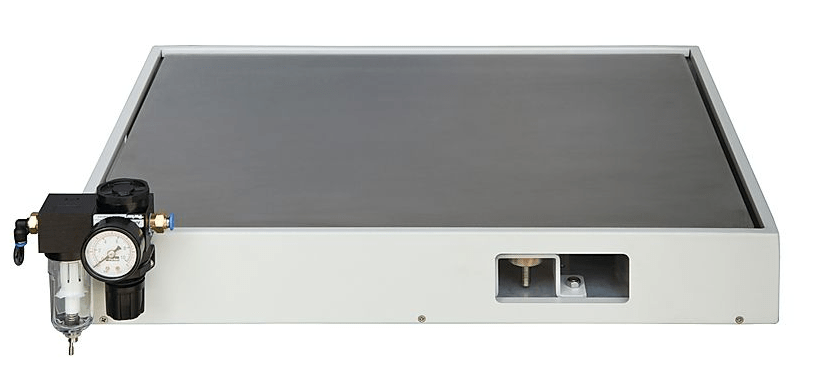 DVID-T 
Passive Tabletop
Vibration Isolation Platform
DAEIL's tabletop isolation platforms with incorporated pneumatic vibration isolators offer optimal vibration isolation for small and lightweight precision instruments.
The compact design and lightweight of DVIT provides the portability.
The top surface is laminated with stainless steel.
The honeycomb breadboard option allows users to mount their precision instruments which increases the system stability.
The ergonomic design allows seated users to work comfortably and efficiently.
Maintain the tabletop isolation platform level automatically by three leveling valves.