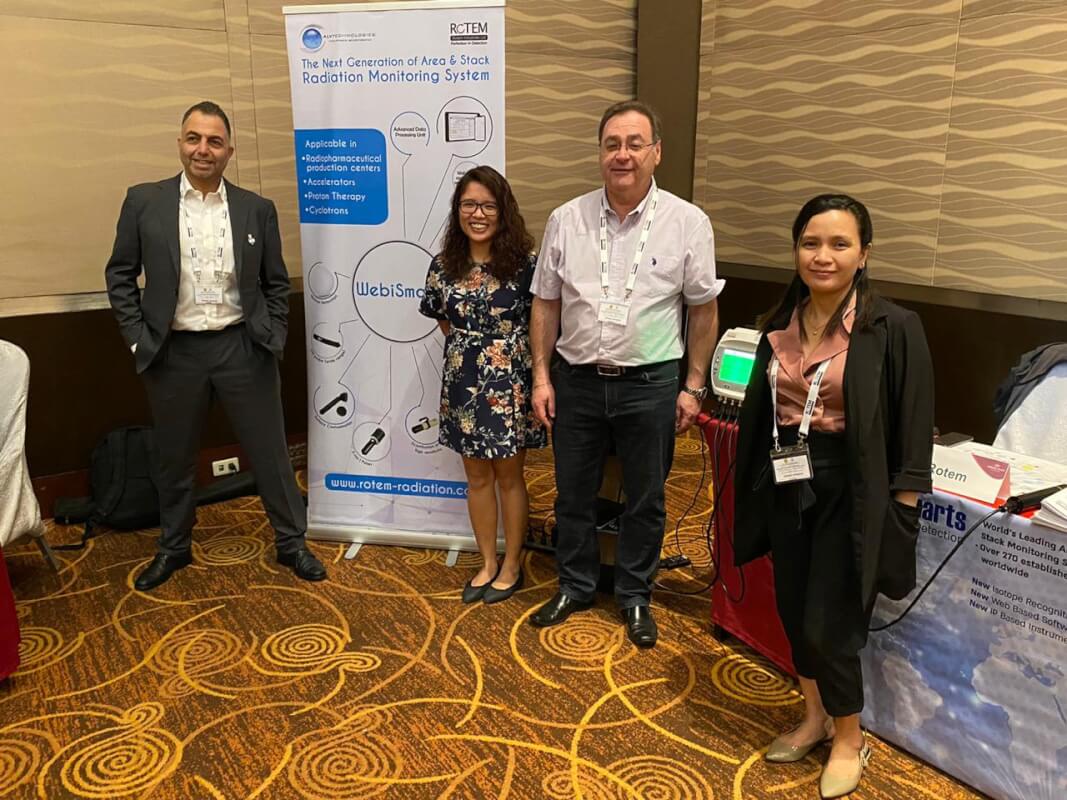 ALVTechnologies Philippines Incorporated, together with our partner Rotem Industries Ltd. were present as exhibitors during the last 35th Annual Convention of the Philippine Society of Nuclear Medicine on February 1-2, 2020 at Crowne Plaza Manila Galleria.
Mr. Nachum Kroytoro, Managing Director of Rotem Industries Ltd as well as Mr. Ran Bushihrian, Sales and Marketing of the Rotem Radiation Detection Division, were both present to support the event.
A demonstration of the Cyclotron Radiation Monitoring system – the new Webismart – was showcased as well to show how it can be of use for Area Radiation Monitoring as well as Cyclotron Monitoring for Nuclear medicine facilities and industries in the Philippines.
Thank you to everyone who dropped by our booth!