GIFFORD-MCMAHON CRYOCOOLER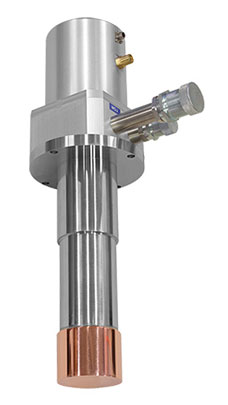 Since William Gifford Cryomech developed the first commercial Gifford-McMahon Cryorefrigerator in 1963, we have introduced over 20 different baseline models for our customers to choose from. Whether you need 10 watts or 600, we guarantee there is a product that's perfect for the application.
Optimal temperature range for operation between 12-120K
Easy to maintain: Most maintenance can be performed in the field
Cryomech GM Cryocoolers are operating on every continent
PULSE TUBE CRYOCOOLER
If you're looking to see how the word "first" relates to Pulse Tube Cryocoolers (PTRs), look to Cryomech. We developed the first commercial 4K Pulse Tube Cryocooler in 1999, the world's first 1W 4K PTR in 2001, the world's first 1.5W 4K PTR in 2006 and the first 2W Pulse Tube (PT420) in 2017. Cryomech currently offers the largest variety of 4K Pulse Tube Cryocoolers anywhere in the industry.
Operation between 2.8-4.2K
Long mean time between maintenance (more than 20,000 hours of operation)
Cryomech Pulse Tube Cryocoolers are operating on every continent