Pressure Scan: POROLUX 100 and POROLUX 500 Series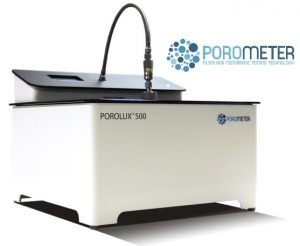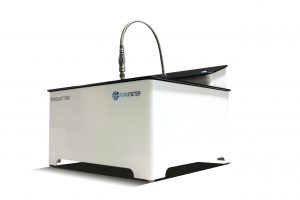 The POROLUX™ 100/100NW/100FM and 500 are gas liquid porometers based on the pressure scan method developed for the rapid measurement of through-pores in materials such as filters, nonwovens, textiles, paper, membranes, hollow fibres, etc.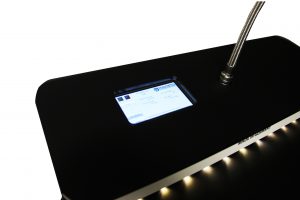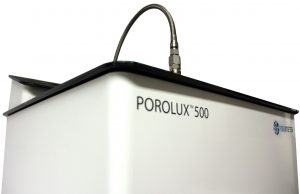 Pressure and Flow Rates Range 
Starting from instruments that go up to 1.5 bar (22 psi), such as the POROLUX™ 100NW, up to 35 bar (500 psi), POROLUX™ 500. The maximum flow rate can be 100 or 200 l/min depending on the model and the application. For details please see the table of specifications for each model. 
(1) Depending on the wetting fluid
Key Features
as-liquid displacement porometer based on the pressure scan method: the applied pressure and the resulting gas flow are measured continuously.

Full flexibility with the highest accuracy in the full pressure range (up to 35 bar/ 500 psi).

Very fast and reproducible measurements of first bubble point, maximum pore size, mean flow pore size, minimum pore size, pore size distribution and gas permeability.

Ideal for quality control work.