High purity water purifiers with various water treatment processes and production volume for different laboratory needs
Pure water and ultra pure water
High purity water purifier can meet wide range of laboratory needs Besides H2O, tap water contains various impurities which need to be removed to prevent interfering with research and experiment operations. Water in which impurities such as inorganic ions and organic substances remain are expressed in mg / L (ppm) or less, and is referred to as pure water. Water which is further purified is expressed in units of ppb, ppt and is referred to as ultra pure water.
High purity water purifier can meet wide range of laboratory needs
For example, Type1 / A4 level pure water can cover all applications from Type1 to Type4 (ASTM D 1193) / A1 to A4 (JIS K 0557) levels.
Yamato Scientific's water purifier is designed to produce Type1 / A4 level of both distilled water and deionized water. Meanwhile, models which can produce higher-level ultra pure water such as TOC reduction water and pyrogen-reduced water are also available. Customers can choose based on their specific needs.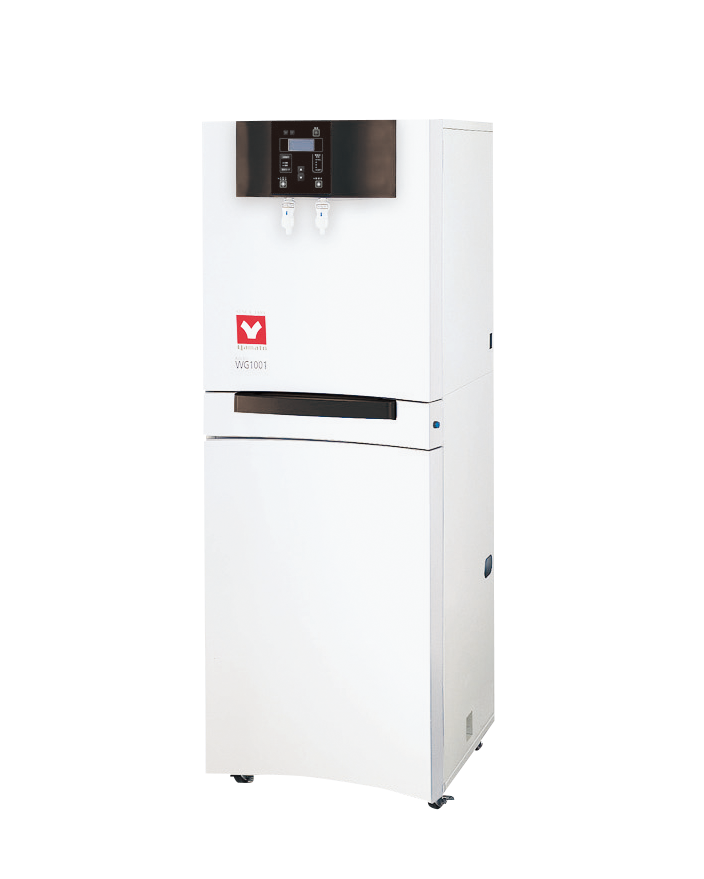 Auto Still water purifier
Auto Still water purifiers are a combination of ion exchange through filters and distillation to produce the desired type of water quality. Deionized water is produced through various types of filters from raw water while distilled water is produced by heating up and cooling down process.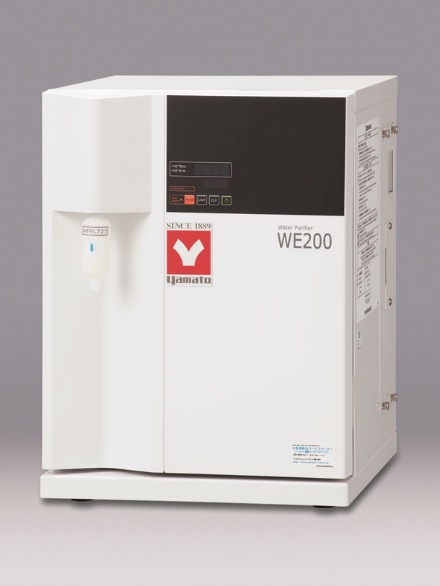 Pure Line water purifier
Non-heating ultra pure water purifiers in combination with reverse osmosis membrane, ion exchange resin, activated carbon and filters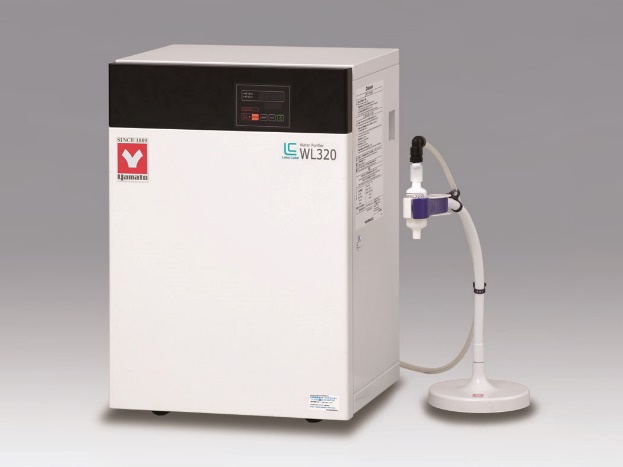 Labo Cube water purifier
Space-saving water purifier that can be installed under a fume hood or sink, or on a table; either as a benchtop unit or on movable casters for easy mobility.