Mirion Capintec offers various equipment for Nuclear Medicine facilities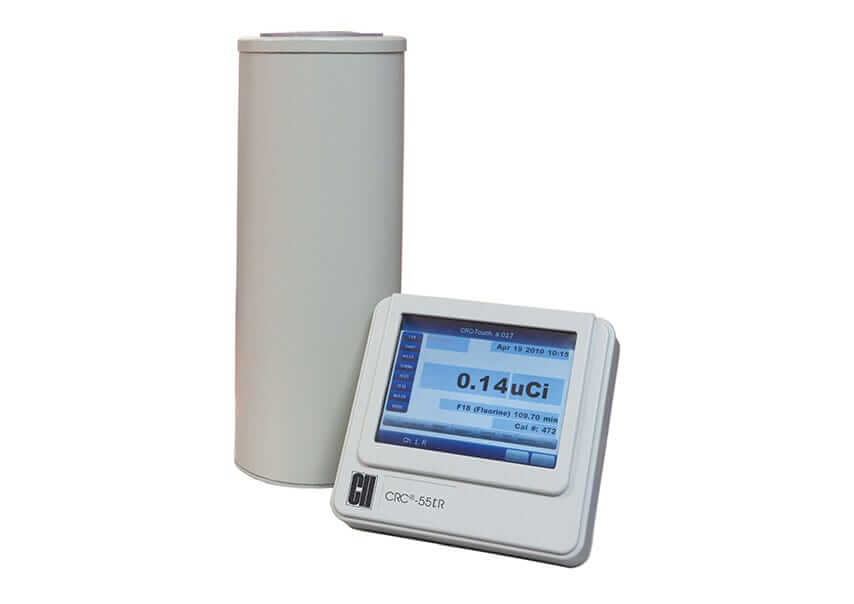 Dose Calibrator
Mirion offers various Dose Calibrators that provides the speed and accuracy you need to measure and prepare doses. Available in the following configuration/models:
CRCR-55tR Dose Calibrator 

CRC-55tPET Dose Calibrator

CRC®-55tR Dose Calibrator and Well Counter

CRC-77tHR calibrator (high activity)
Dose calibrator accessories such as vial syringe dipper, chamber well insert, moly assay canister, linearity test kits etc are also available.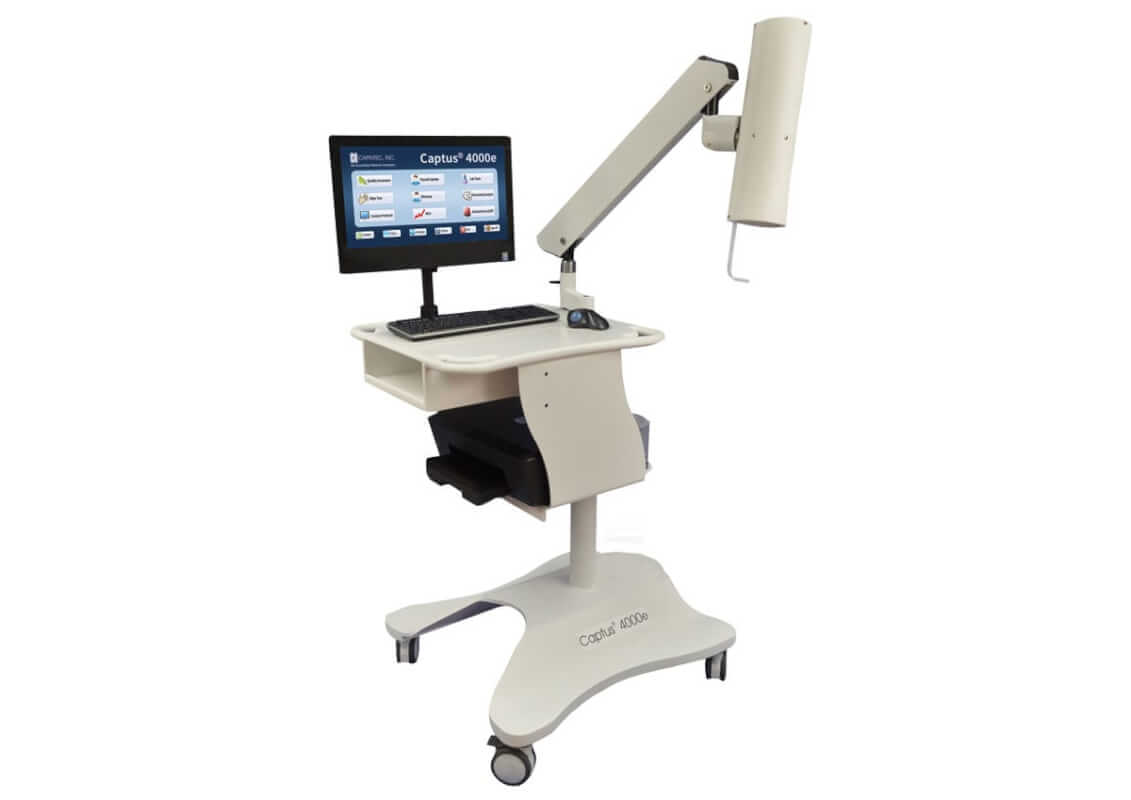 Thyroid Uptake Systems
The Captus 4000e unit is a comprehensive Nuclear Medicine Measurement System, with specific software modules for thyroid uptake, bioassay, wipe tests, automated quality assurance tests, andisotope library. The system includes a fully functional 1024 channel MCA with auto and manual calibration. Timed activity mode features a programmable repetitive timed measurement program.
1″ and 2″ Well models also available.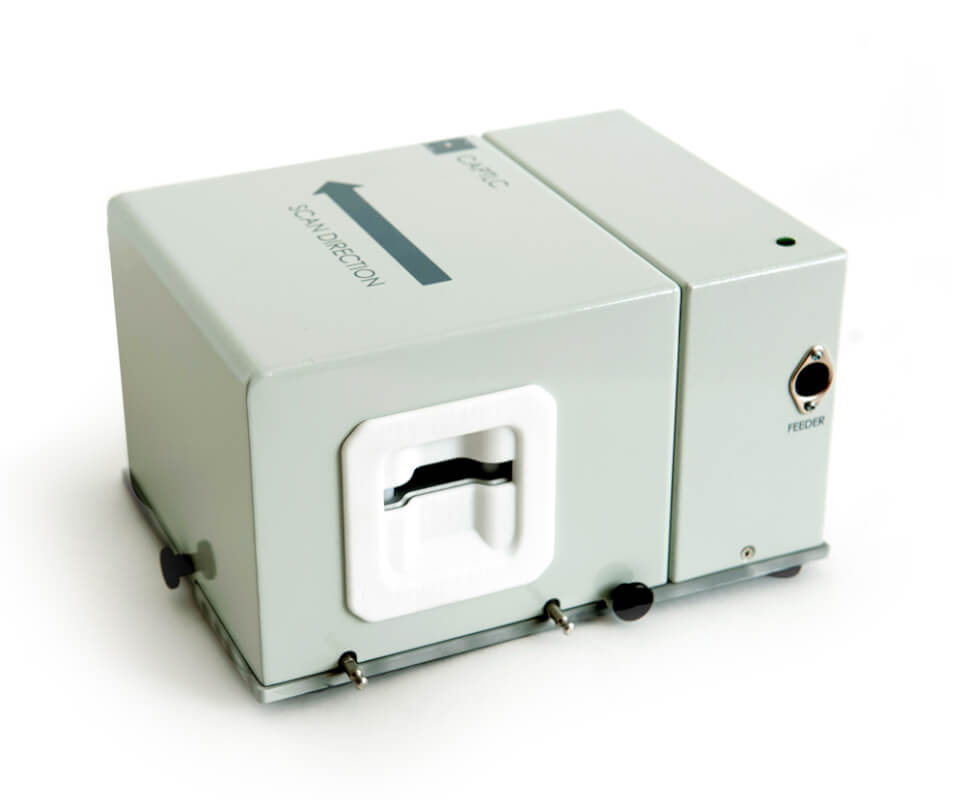 CAP-TLC™ Scanner – Automated TLC Strip QC Scanner
The Capintec™ CAP-TLC Scanner is an automated quality assurance tool to rapidly and accurately perform strip QC for any SPECT radiopharmaceutical kit. Dual detector design assures a wide activity range for kits reconstituted any time of the day. The scanner has an optional feeder attachment which holds up to 30 samples. Short scan times assure rapid processing.
The system is compatible with most nuclear pharmacy management systems. Report includes activity distribution graph and Pass/Fail results based on user defined acceptance limits. Automated transfer of data eliminates manual record keeping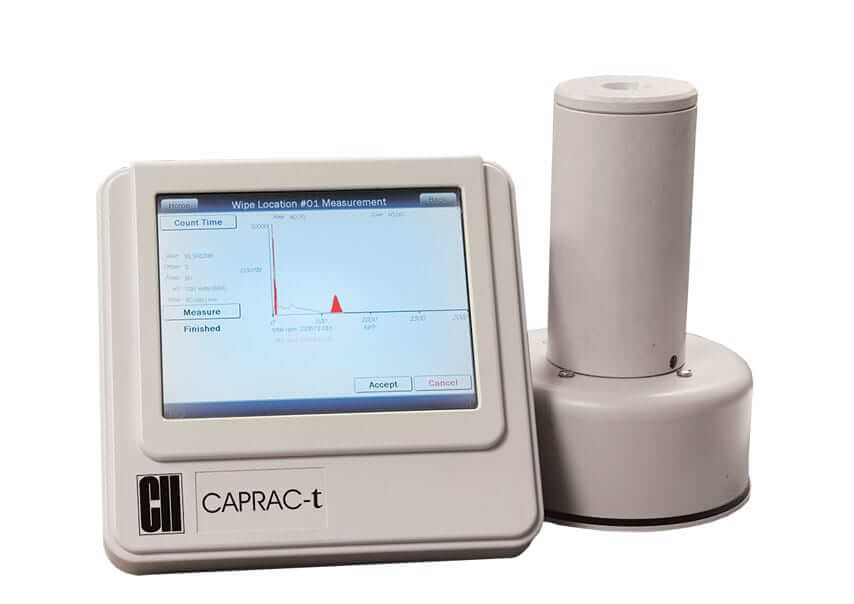 CAPRAC ® -t Wipe Test / Well Counter
NaI Drilled Well Detector, 256 Channel Pulse-Height Analyzer, Detects Extremely Low Levels Of Activity.
No need to worry about meeting the regulations in 10 CFR Part 35.315 (200 dpm requirements for unrestricted areas and iodine contamination). The Capintec™ CAPRAC-t Wipe-Test Counter handles all of them.
Measure for measure, no other well counter offers the speed, accuracy and complete range of built-in features provided by the compact CAPRAC-t counter. It performs a wipe test in just six seconds (for 1 nCi) and detects extremely low levels of activity with the accuracy only a NaI drilled-well detector can provide.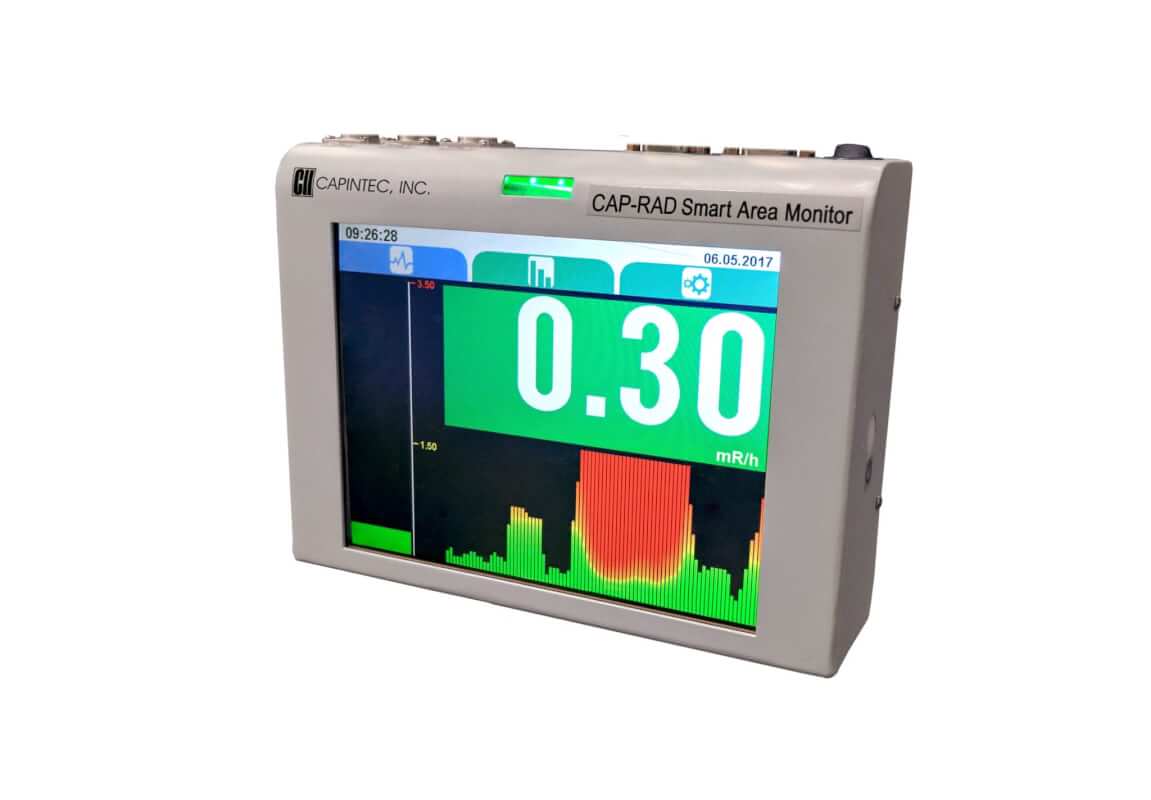 CAP-RAD Smart Area Monitor
The Capintec™ CAP-RAD Smart Area Monitor is network ready, with a large easy-to-read display. Designed for medical, industrial, and research facilities, the system can be accessed and controlled remotely by any PC or mobile device connected to your network through a web browser. Optional RAD-MON Monitoring Software is available for remote viewing and analysis. The program automatically monitors multiple units via network scan. Alarm states can also be communicated remotely through the networked software program, or via email directly to your safety officer.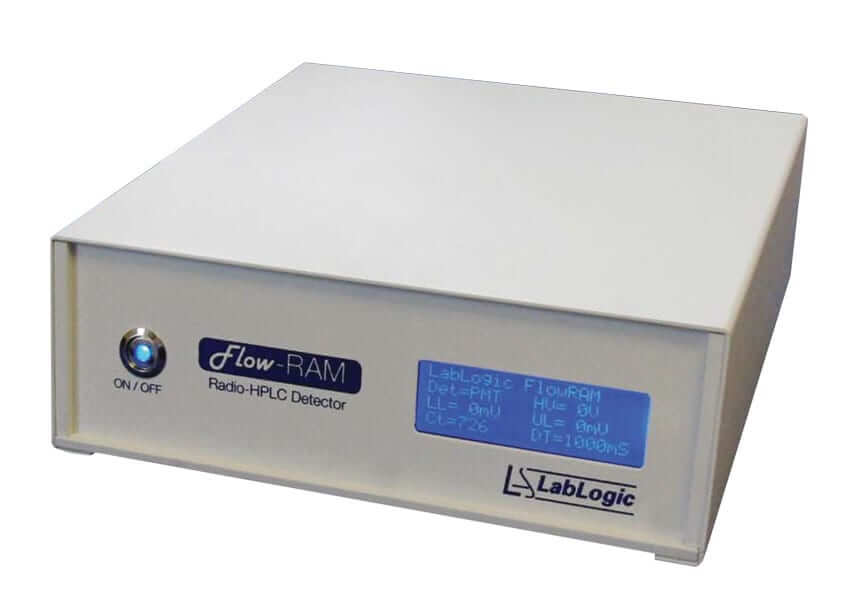 Flow-RAM ™
An innovative and low cost radio HPLC detector
The Flow-RAM is an innovative and low cost radio HPLC detector that addresses PET and SPECT production and research requirements. The instrument is compatible with all makes of HPLC systems and with the availability of the specifically designed range of detectors, the Flow-RAM is ideally suited for PET and Nuclear Medicine applications.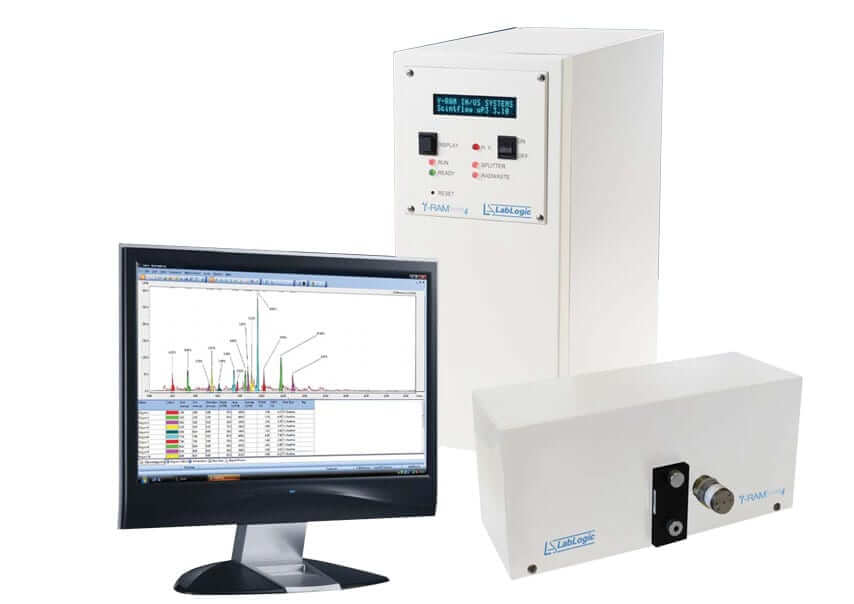 Gamma-RAM ™ Radio-HPLC Detector
For day-in day-out work with soft gamma emitters such as 125I, 99mTc
For day-in day-out work with soft gamma emitters such as 125I, 99mTc, and intermediate gammas having energies up to about 1 MeV, the Gamma-RAM with its well- type Tl-activated NaI crystal and its heavy lead shield offers the best performance. Beta counters may be suitable for occasional measurement of 125I and 99mTc, though with lower counting efficiency. However, they are unsatisfactory for anything more energetic; counting efficiencies are low and sometimes unacceptable, and resolution is so poor as to preclude double-isotope analysis of two gamma emitters in the same sample.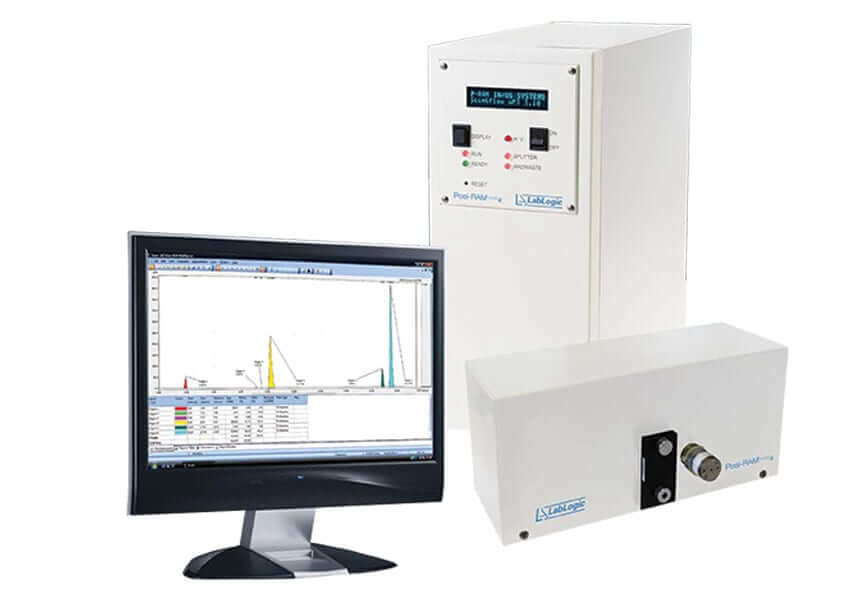 Posi-RAM ™ Metabolite Detector
A complete counter and is as suitable for gamma measurement
The Posi-RAM is a coincidence counter based upon the same electronics platform employed in our ß-RAM detectors. Two opposed 1" x 1" BGO crystal photomultiplier assemblies sandwich a flat thin-wall cell coil. With the separation between the crystals < 0.2", the geometric efficiency for collecting the annihilation gammas, one in each assembly, is quite high. At the same time, backgrounds are inherently low since only coincidences are recorded; PMT noise and conventional gamma counter backgrounds are rejected.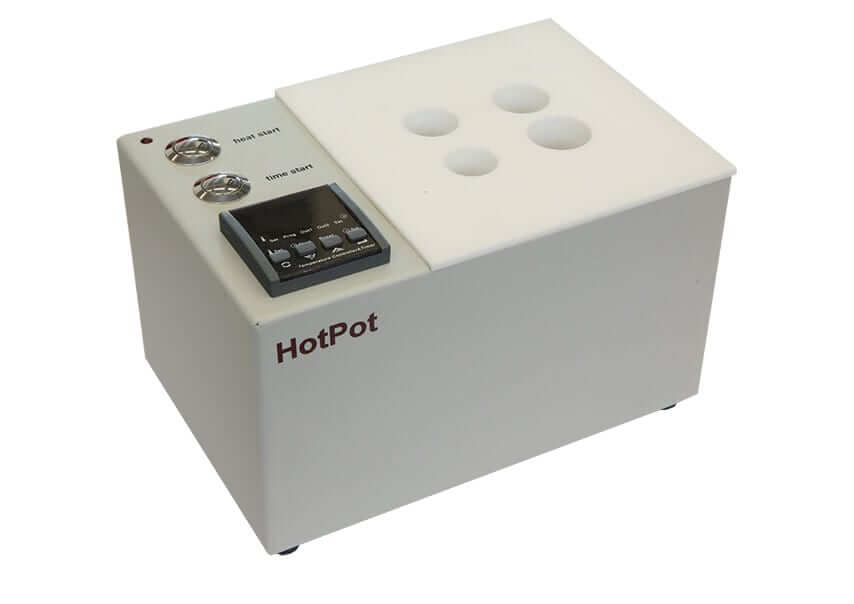 HotPot ™ Shielded Dry Heating Block
Temperature Setting Range:

 

5 °C – 160 °C (41 °F – 320 °F)
Resolution:

 

1 °C (33.8 °F)
Accuracy:

 

+%5
Operating Temperature:

 

5 °C-40 °C (41 °F-104 °F)
Storage Temperature:

 

0 °C-50 °C (0 °F-122 °F)
Power:

 

120 V/60 Hz or 220-240 V/50 Hz
Weight:

 

6.5kg (14.3 lbs.)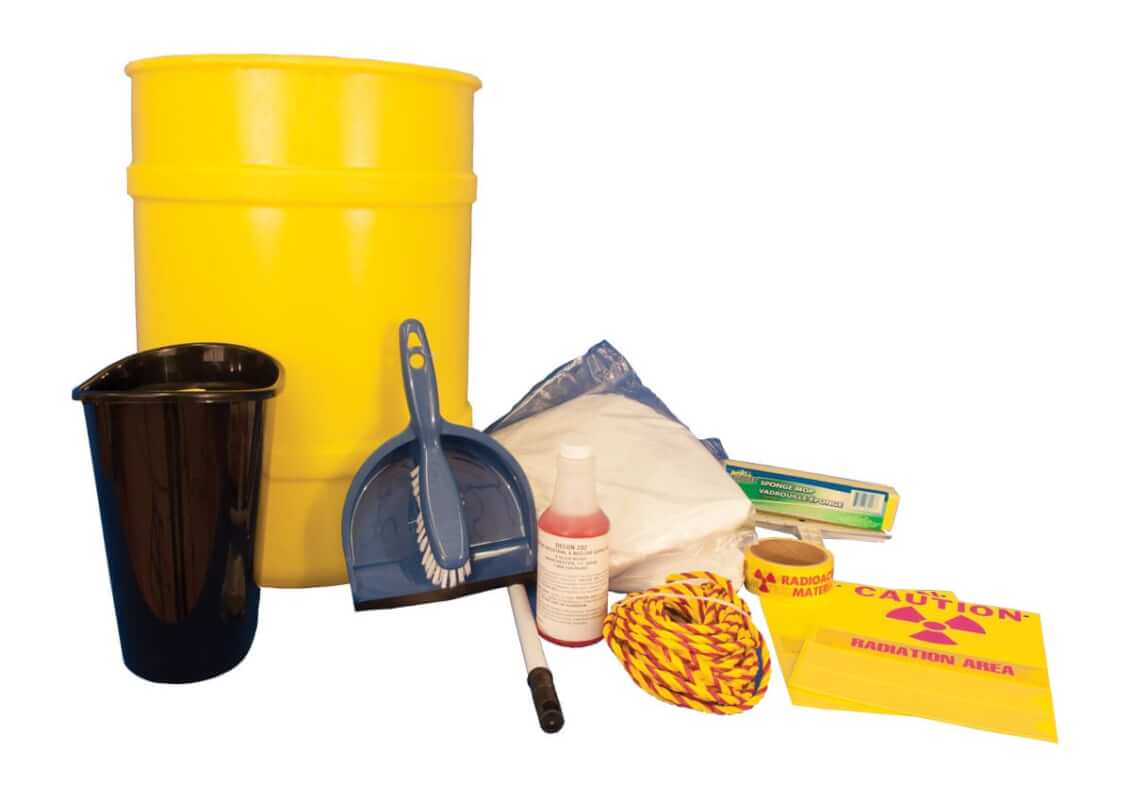 Decontamination Kit
For handling radioactive spills or other routine contamination
This kit contains all protective clothing, decontaminants and accessories for handling radioactive spills or other routine contamination problems in the lab. Each kit comes in a 14 gallon plastic drum with a radioactive label and can be used for storing radioactive waste.
Decontamination Kit Includes
1- 14 Gal Open Head Poly Drum W/Plastic Leverlock Closure. Un/Dot Rating: 1h2/X65/S 1h2/Y100/S, Yellow
2- Tyvek Disposable Coverall with Hood
2- Pairs, Pvc Booties, Yellow, 6 Mil
2- Half Mask Respirator, 5500 Series, Equiped with 7580p100 Filters
2- Pairs, Latex Gloves
1- Decon Hand And Instrument Cleaner
5- Polyethylene Printed Bags, 18"X 24", .004 Mil. Yellow with Magenta Lettering, "Caution Radioactive Material"
1- Roll Yellow Tape with Magenta Lettering, "Radioactive Materia;" With Trefoil
1- Sponge Mop, Pail, Dustpan and Brush
2- Yellow Warning Signs eith Magenta Lettering, "Caution Contaminated Area"
1- Rad Rope, 3/16"X50', Yellow/Magenta
1- Pack Of 50 Sampling Swipes
1- 12" Disposable Plastic Niptongs