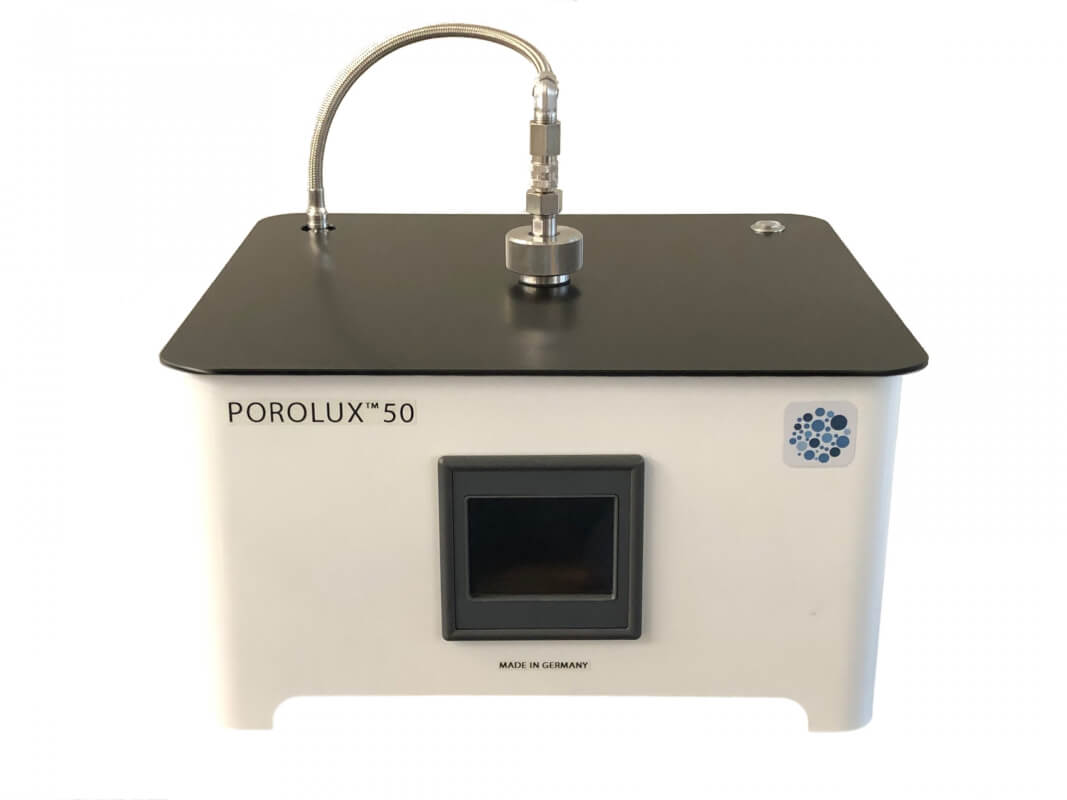 POROMETER is proud to announce the further expansion of their product portfolio with the First Bubble Point Tester – the POROLUX™ 50
The POROLUX™ 50 allows for measurements of the First Bubble Point, both calculated and measured. This is ideal for customers interested only in measuring the first bubble point, where a fully equipped porometer may be too much.

With a pressure going up to 5 bar (75 PSI), the instrument is able to detect pores down to 0.1 um.
If you'd like to know more about the POROLUX 50 and its application in your industry or field of research.