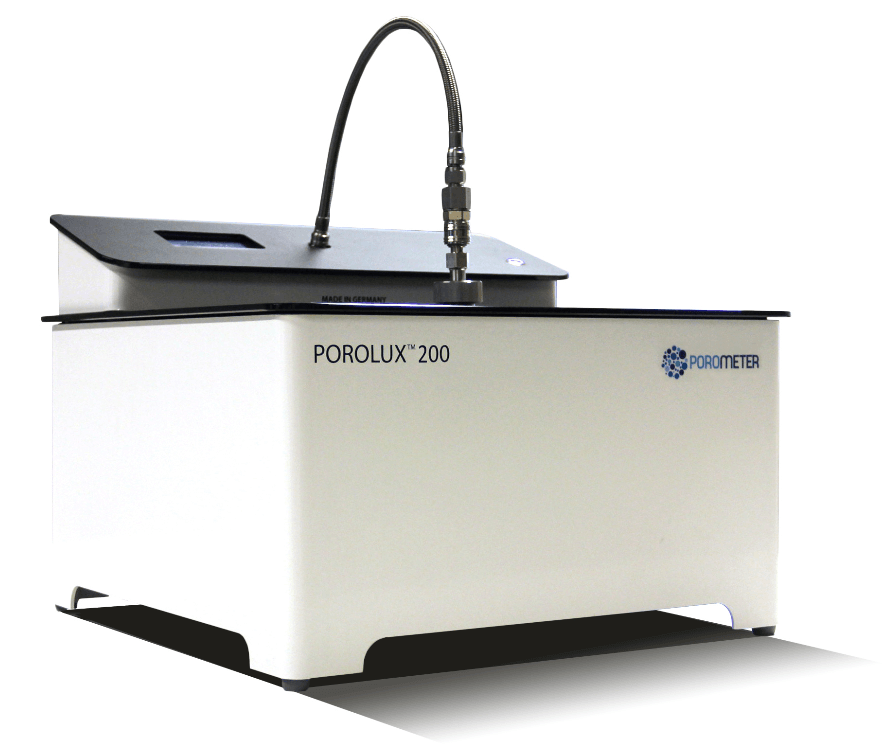 POROMETER is proud to announce the further expansion of the product portfolio in the Gas-Liquid Pressure Scan series. With POROLUX™ 200 joining the family, we are certain we have a porometer for your specific application!
The POROLUX™ 200 is the ideal porometer for customers with applications that need pore size analysis down to 91 nm, with very accurate measurements for the complete pressure range (0-7 bar) of the instrument. As for all POROLUX™ porometers, the POROLUX™ 200 can handle 200 L/min flow, with an automatic switch between the different pressure and flow sensors.

The POROLUX™ 200 comes with our in-house developed software, allowing the user to easily select the relevant parameters (or loading predefined settings), to follow the measurements on a computer screen, and extract the data in Excel, Word or pdf.
If you'd like to know more about the POROLUX 200 and its application in your industry or field of research.