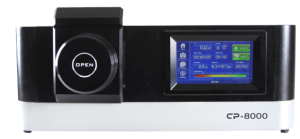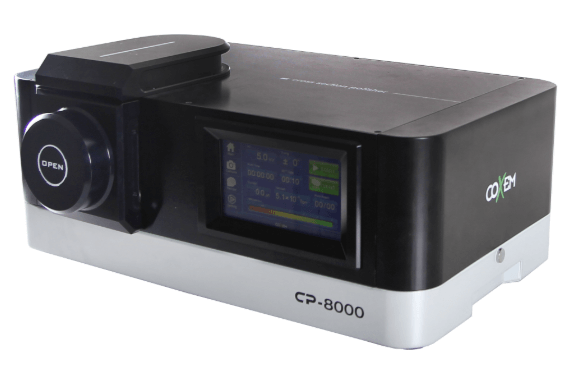 Cross Section Polisher
CP-8000 is a cross section polisher(CP) using an argon ion beam to polish surfaces of a specimen. As accelerated Ar ion beam reaches the sample in the vacuum condition, atoms of sample surface separate from it.
CP-8000 is suitable to prepare clean cross section for measurement instruments such as SEM, EDS, WDS and etc.
Specifications
Gas Used
Ar(Argon) gas
Milling Speed
150 μm/h (Si at 5kV)
Accelerating Voltage
2~8 kV
Beam Diameter
Approx. 500 μm
Working Pressure
2.0 x 10-4 torr
Beam Alignment
Precision beam alignment
using fluorescent screen
Maximum Sample Size
20(W) x 12(D) x 7(H)mm
Sample Moving Range
(Z: ±2mm, Y: ±2mm)
Rotation
-35° ~ +35°
Operation
Touch panel,(7 inch display)
Evacuation System
Turbo-molecular pump (66L/s)
+ Rotary Pump 100L
Dimension
590(W) x 440(D) x 260(H)mm
Weight
Main unit 30kg,
Rotary pump 23kg
Optional Accessories
CCD Camera for viewing
the specimen during milling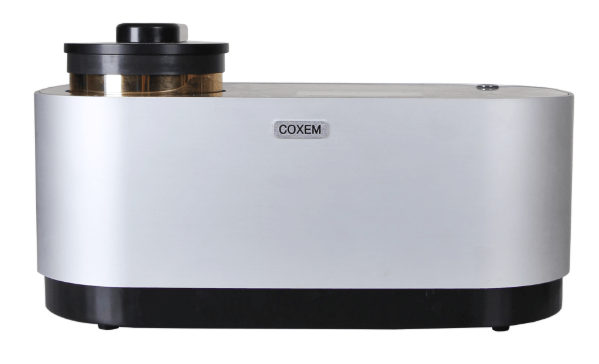 Ion Sputter Coater
Th​e ion co​ater, SPT-20, is a device used for coating conductive materials (Au, Pt, Pd, Pt-Pd) onto the sample surfaces by using DC sputtering princi​ple. Non-conductive samples are also used for observation under electron microscopes, and they are used to protect the sample surfaces from the injected electron beam and to help the electron flow. It can be used as an electrode formation of thin film type too.
1. Digital ion coater
2. Vacuum. coating. One touch coating system up to the normal pressure
3. Stable coating with coating Current Feedback function
4. Can be used with various​ metal targets
5. Uses low-noise rotary pump
Specifications
| | |
| --- | --- |
| Target | AU& PT (Guarantee) |
| Target Size | 50mm |
| Power | AC 110-240V, 50/60Hz, 50W (except rotary pump) |
| Ionization Current | 0~9mA |
| Chamber Size | 100mm [Dia] |
| Dimension | 420(W)*220(D)*230(H)mm |