Longer Precision Pump Co., Ltd. has a broad offering of peristaltic pumps, including basic speed control function peristaltic pump, flow rate calibration function peristaltic pump and dispensing function peristaltic pump.
Our products are ideal for applications in laboratory environments, providing high degree of ingress protection, reliability and stability.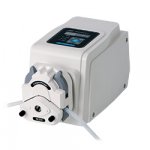 Basic Type
Application areas: Suitable for lab and industry application
Features:Basic peristaltic pump with wide flow range, easy to use.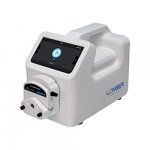 Intelligent Type
Application areas: Suitable for lab and industry application
Features:Intuitive graphic interface and modular programming, quickly set up your own application process Powerful function and flexible configuration, make it easier to run multi-step complex programs.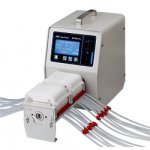 Flow Rate Type
Application areas: suitable for lab
Features:Display can switch between flow rates and rpm – Calibration capability for more accurate flow rate – Graphic LCD together with rotary encoded switch makes it friendly and easy to use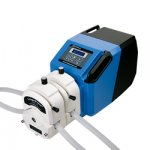 Dispensing Type
Application areas: Suitable for lab and industry.
Features:The dispensing type peristaltic pumps are specially designed for batch dispensing and filling applications. The pumps have LCD, which could display the parameters and running state. There are two control modes, flow rate control mode and dispensing control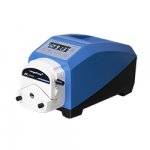 Industrial Type
Application areas: Suitable for industry application
Features:High IP rating, suitable for different harsh environment.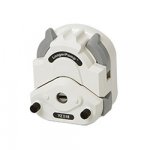 Peristaltic Pump Head
Application areas: peristaltic pump head suitable for all kind of industry and lab
Features:Longer provide a complete range of peristaltic pump heads with wide flow range, and feature stablity, accuracy, durability.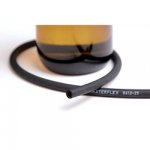 Peristaltic Pump Tubing
Application areas: using for different peristaltic pump head
Features:Designed for high-purity applications, Longerpump Silicone Tubing's ultra-smooth inner bore can reduce the risk of particle entrapment and microscopic buildup during sensitive fluid transfer.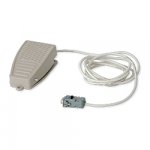 Pump Accessories
Application areas: Accessories are necessary for the pumps to perform special function.
Features:Longer Pump provides different kinds of accessories for special function and complete solution. The most common accessories purchased with pumps are fittings, external control module, dispensing controller and footswitch.