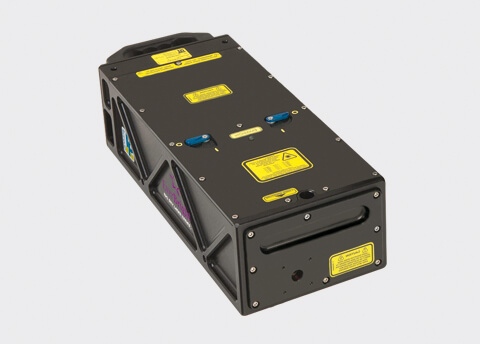 EverBright (150-250 mJ @ 1064 nm)
The EverBright is a new laser for double pulse LIBS applications.
The EverBright follows the same design concepts as Quantel's EverGreen PIV laser system, the standard for PIV lasers in the market. The resonators in the EverBright are replaced with GRM versions to generate the low beam divergence needed for LIBS applications.
With the dual pulse output 1 pulse can be used as a cleaning shot or to reheat the plasma
Low divergent resonator design (< 1.5 mrad) for focusing to small spot sizes
2 x 1064 nm laser pulses with variable time delay
2 models at 15 Hz, with 250 or 150 mJ per pulse
1 model at 25 Hz with 120 mJ per pulse
2 lasers in one box design
Sealed for installations in different environments
Horizontal and vertical, cross polarized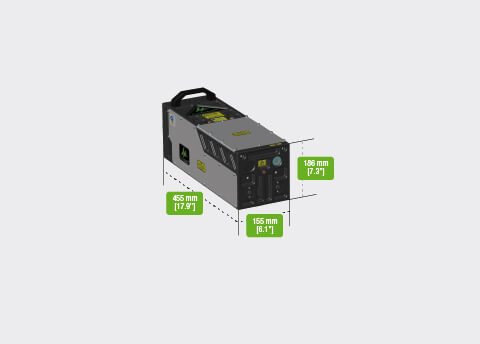 EverGreen HP (50-340 mJ @ 532 nm)
The EverGreen HP (High Power) is a dual pulsed laser for PIV applications. It uses two DRL models in one common laser head with beam combination optics. The design enables a broad range of pulse energy and repetition rate combinations. Two versions of power supplies are used to cover the whole range of repetition rates.
The EverGreen HP covers 15 – 200 Hz with pulse energies of 340 – 50 mJ at 532 nm. The laser head is compact for easy integration and sealed to operate in various environments.
Available in 532 nm
Quick umbilical disconnects
Compact
Multimode resonators
100 million shots lamp lifetime guaranteed
Sealed laser head to operate in various environments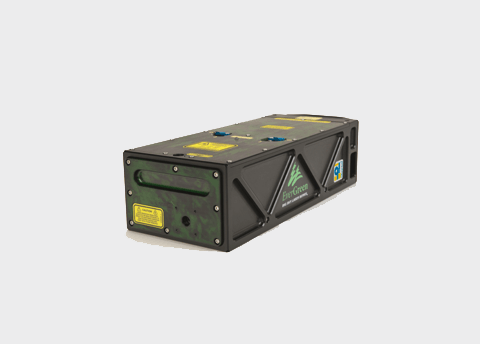 EverGreen ² (70-200 mJ @ 532 nm)
The EverGreen ² is a dual pulsed laser for PIV applications with a choice of pulse energies and repetition rates: 70 mJ, 145 mJ or 200 mJ at 15 Hz and  100 mJ at 25 Hz. The system consists of a single laser head with a single power supply. The EverGreen ² delivers a perfect combination of precisely overlapped 532 nm beams in a rugged, compact package. In addition, Lumibird also offers a version with 30 mJ at 266 nm with a repetition rate of 15 Hz.
2-year warranty including beam overlap
Energy attenuator included
Flashlamp lifetime guaranteed for 100 million shots
Grab and go handles
System parameters stored in laser head
Built to withstand harsh environments
Temperature cycled and vibration tested
Quick connect umbilicals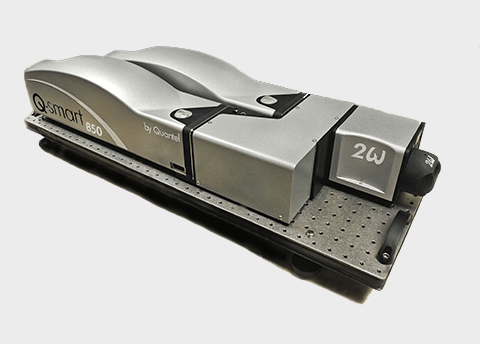 Q-smart Twins (380 mJ @ 532 nm)
The Q-smart Twins combines two proven Q-smart 850 lasers to achieve dual pulses in IR, visible and UV. With its Plug and Play harmonic generators, its intelligent autotuning of harmonics, injection seeded and dye pumping options, this system is suitable for a variety of applications. High energy level and low divergence beams are conducive to producing thin and large light sheets for 1:1 scale and 3D measurements.
1064, 532, 355, 266 and 213 nm available
Interchangeable harmonic generators
Intelligent autotuning of harmonics
Linewidth: 0.005 cm-1

 

@ 1064 nm with SLM option
Specially designed for LIBS, LIF and PIV
Compact with quick connect cables