Ultrashort-pulse modelocked
Ti:Sapphire laser oscillators
Ti:sapphire is the workhorse of ultrafast lasers due to its high gain bandwidth, enabling delivery of the shortest pulses and scalable to high pulse energy and average power.  KMLabs provides a full suite of modelocked oscillators and integrated oscillator-amplifier systems, spanning pulse energies from the nJ range to 30 mJ in pulses from 15 to 40 fs.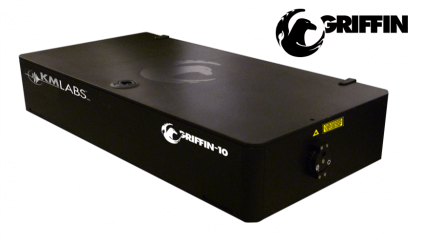 Griffin: K
err lens mode-locked oscillator- 10-50 fs pulse duration
The KMLabs Griffin™ series of Ti:sapphire oscillators gives customers ultimate control over their system, are simple to maintain, and offer a wide range of performance specifications enabling many different applications.  These prism-based oscillators use Kerr lens modelocking to generate ultrashort < 12 fs pulses.  All Griffin lasers include computerized control of the spectral bandwidth and center wavelength and water-cooled breadboards for maximum long term stability. There are options within the Griffin series that include integrated pump lasers and diagnostics. Griffin lasers are very simple to maintain, since components are easily accessible.
Product Configurations:
Griffin-5              <12 fs, >550 mW, 750-840 nm tuning range, 80-95 MHz
Griffin-10            <15 fs, >1.4 W, 750-840 nm tuning range, 80-95 MHz
Griffin-10-WT    <25 fs, >0.8 W, 700-920 nm tuning range, 80-95 MHz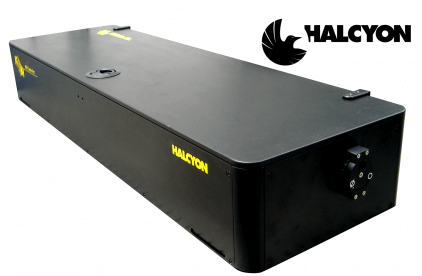 Halycon: Re
petition-rate stabilized Kerr lens mode-locked oscillator
The KMLabs Halcyon™ repetition-rate stabilized oscillator is popular with customers who need to synchronize oscillator laser pulses with pulses from another laser or with a synchrotron.  Electronics included with the Halcyon lock its output to the customer's reference signal and can provide timing jitter of less than 150 fs.  Stabilization of the repetition rate is achieved through multiple features including a temperature-stabilized breadboard, a motorized stage for coarse feedback, and a small piezo-mounted mirror for fast feedback. The KMLabs team works closely with each Halcyon customer to ensure that the system meets their specific needs.  Due to the flexible design of the Halcyon™, it can lock to reference signals over a very wide range:  75 MHz to 4 GHz.
Product Configurations:
Halcyon-5                <12 fs, 750-840 nm, >550 mW, 75-102 MHz, Integrated 5 W pump
Halcyon-10              <25 fs, 750-850 nm, >1.4 W, 75-102 MHz, Integrated 10 W pump
Custom configurations available

Collegiate: I
deal for Ultrafast Educators to use for training
The Collegiate™ ultrafast Ti:sapphire laser kit is the latest installment of the original KMLabs few-cycle oscillators. When it was introduced in 1994, this was the first commercial Ti:sapphire laser capable of generating pulses less than 12 femtoseconds in duration. Since then, as technology has evolved, KMLabs has been proud to continue pushing the boundaries in ultrafast laser science to some of the most challenging and advanced demands in the research field. Through this evolution, as KMLabs has expanded into offering turn-key laser systems, Collegiate endures as a workhorse user-serviceable laser, providing an entry-level Ti:sapphire laser system with state-of-the-art performance appropriate for both educational and research environments.
Applications:
Undergraduate advanced optics labs
Frequency conversion into the UV and mid-IR
Pumping OPOs
Materials Research
Femtochemistry
Spectroscopy
THz Generation
2-photon polymerization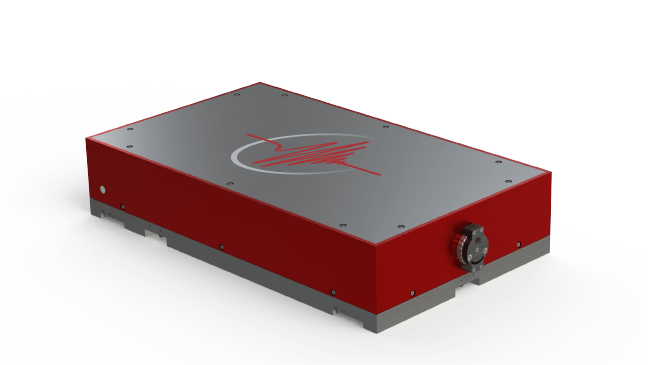 Stryde: Ke
rr lens mode-locked oscillator– 10-50 fs pulse duration in an engineered platform
StrydeTM is KMLabs' tunable ultrashort-pulsed Ti:Sapphire-based oscillator.  It is a fully engineered and integrated commercial source based on a single rugged opto-mechanical platform.
Applications:
Ultrafast amplifier seeding
Materials research
Femtochemistry
THz Generation
Ultrafast Imaging
2-Photon polymerization
Pump-probe Experiments
Features include:
Computer-controlled tuning of center wavelength
Computer-controlled tuning of spectral bandwidth
Ultrashort sub-12 fs pulses
Temperature-stabilized optical platform for enhanced long-term stability