The WELLAND series of ovens and incubators has been designed and engineered using the latest computer aided design systems to facilitate production of all metal components on the latest CNC controlled production equipment.
Both gravity convection and forced air circulation models are included in the Welland series. The bench mounted models are available in four sizes with a maximum operating temperature of 300°C. Incubators have a maximum temperature of 80°C. All models are constructed for long term reliability.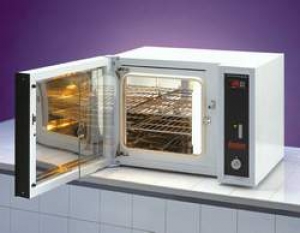 Laboratory Ovens – Welland range – 300°C
A modern range of ovens, with a maximum operating temperature of 300°C, providing a combination of excellent performance and reliability.
Increased power and low thermal mass encased fibre insulation ensure both fast heat up times and reduced recovery times.
Reduced holding power once at set temperature, together with the insulation, makes the range economical. Cool safe outer case temperature.
Both gravity and forced air circulation models are available with a wide choice of control options, allowing the most critical performance criteria to be met. Where processes involve the liberation of flammable vapours, a stoving and curing option is available and for processes involving large amounts of water, a moisture extraction option is available.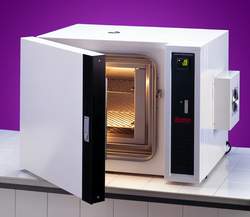 WHT – High Temperature Ovens – 400°C, 500°C & 600°C
The outer cases are fabricated from corrosion resistant zinc coated mild steel and finished in two tone hard wearing stoved epoxy/polyester coating. The inner chamber is constructed from polished stainless steel which provides resistance to chemical attack and allows easy cleaning after use. All units are provided with stainless steel shelves with multi-position settings for convenient loading and unloading. Maintenance free heating elements and fan motor are fitted.
Low thermal mass insulation materials are used throughout in order to achieve rapid heating and to allow efficient energy utilisation. The heavy duty fan ensures optimum temperature uniformity throughout the work chamber. Double skin construction provides a cool safe outer case.